01

November
Branding / social media
The Future of Branding: Trends and Brand Management Strategies for 2023
With inflation rates soaring around the world and predictions of a recession looming, the billion-dollar question is, how do brand managers adapt to these challenges? How do you adapt your brand management strategies to thrive in the face of economic uncertainty?
The key is to understand how the consumer is changing, what are the current branding trends, and what that means for your brand.
Staying informed about the current trends and planning a couple of brand management strategies that you can lean on in the future will ensure your brand thrives. After all, this is the main responsibility a brand manager has.
Many brands perish in crisis. But with the right brand management strategy, your brand will thrive.
Branding Trends 2023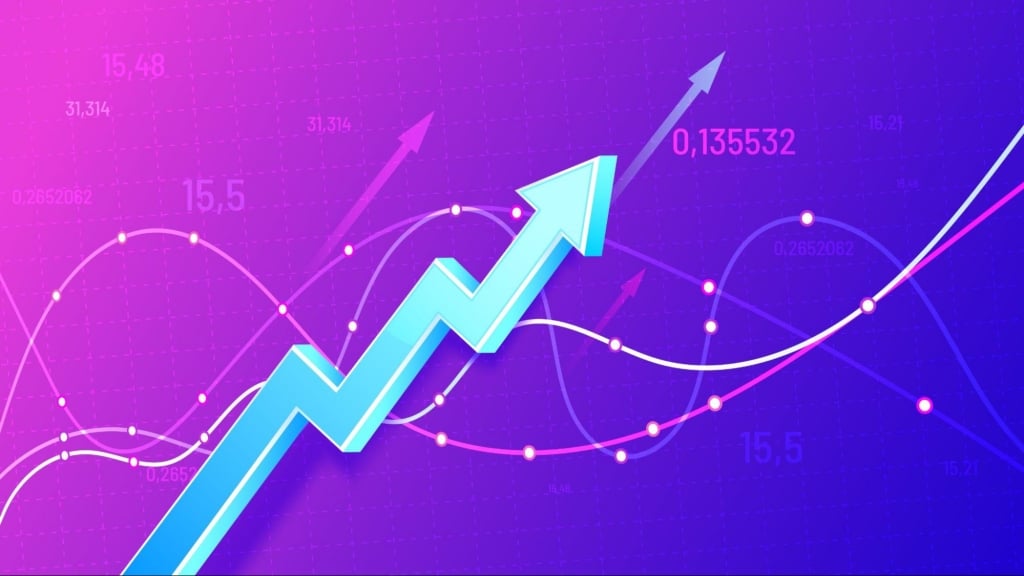 Source
The field of branding is constantly changing with the times. What works now may not work at all in a few years.
While we cannot predict the future with 100% accuracy, below are the top branding trends we expect to occur in 2023.
We break down each trend into a few key areas to help you get a better understanding of how to adapt your strategy. Staying in touch with branding trends will ensure that your strategies are on par.
Social Media Branding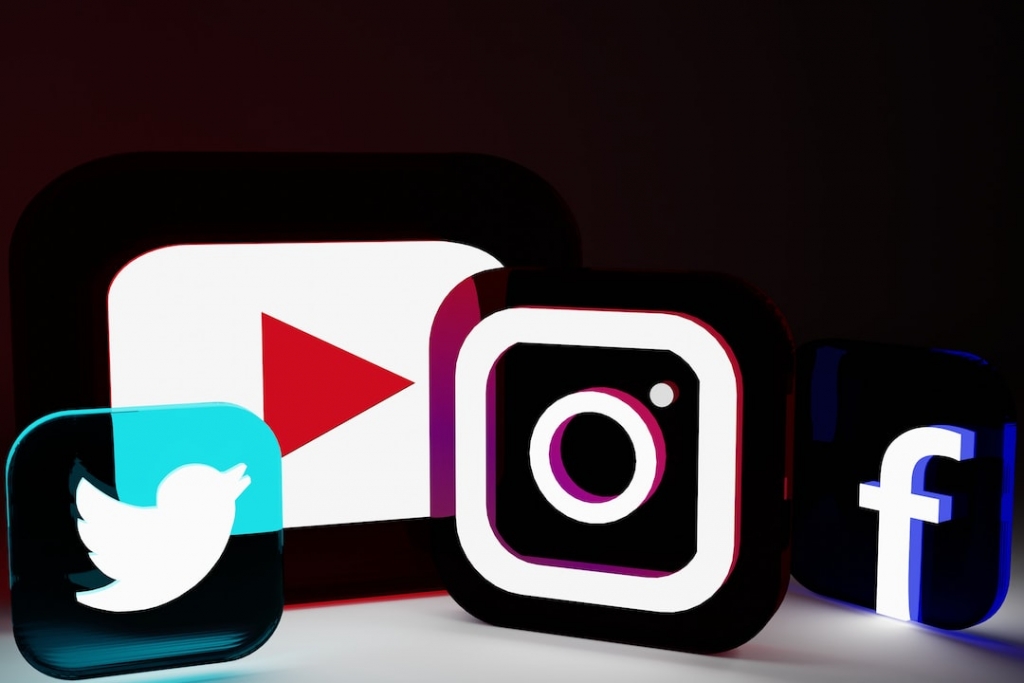 Source
Social media branding continues to be the strongest force for customers to get acquainted and interact with brands. But what does the future hold?
After being the most downloaded app in the world in 2021, TikTok is gaining more and more traction. It's the most popular app amongst Gen Z users in the US. And its popularity is growing across all generations.
However, Instagram, Facebook, and Twitter are seeing massive declines. Why is that?
People are more excited about watching short videos than reading a post. Short snappy clips are engrossing. In conjunction with the algorithm, this creates an engagement frenzy.
The average user spends about 10 minutes on TikTok. Yep, massive engagement rate right there. It's the most engaging app on the planet, after all. So much so, that Tik-Tok is slowly becoming a search engine of its own.
Does that mean that you have to ditch all the marketing and branding strategies to rank on Google? Nope. Google is still the big player in the game, but you can expand your brand's reach through TikTok marketing.
The Cookie-Less Future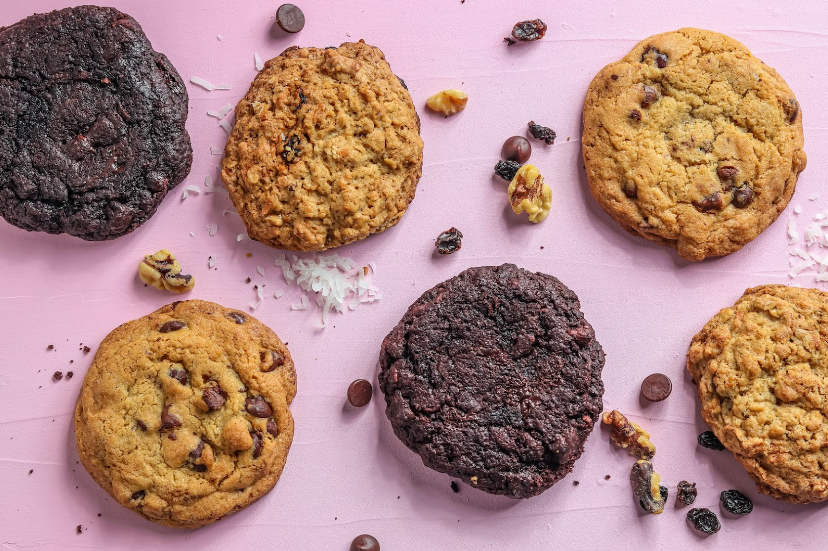 Source
As private information is used to target ads and content, consumers are more concerned than ever about sharing their data.
And the news is in: Google is getting rid of third-party cookies. While third-party cookies are great for business, they are dangerous to the user's privacy. Google intended to implement these changes back in 2020, but they postponed them for 2024.
This is a game changer for business owners, advertisers, publishers, and marketers. What does this mean for the future of branding? And how can marketers and business owners collect customer data and market efficiently without third-party cookies?
Well, this is certainly something to think about heading into 2023.
Consumers Expect Brands To Walk The Walk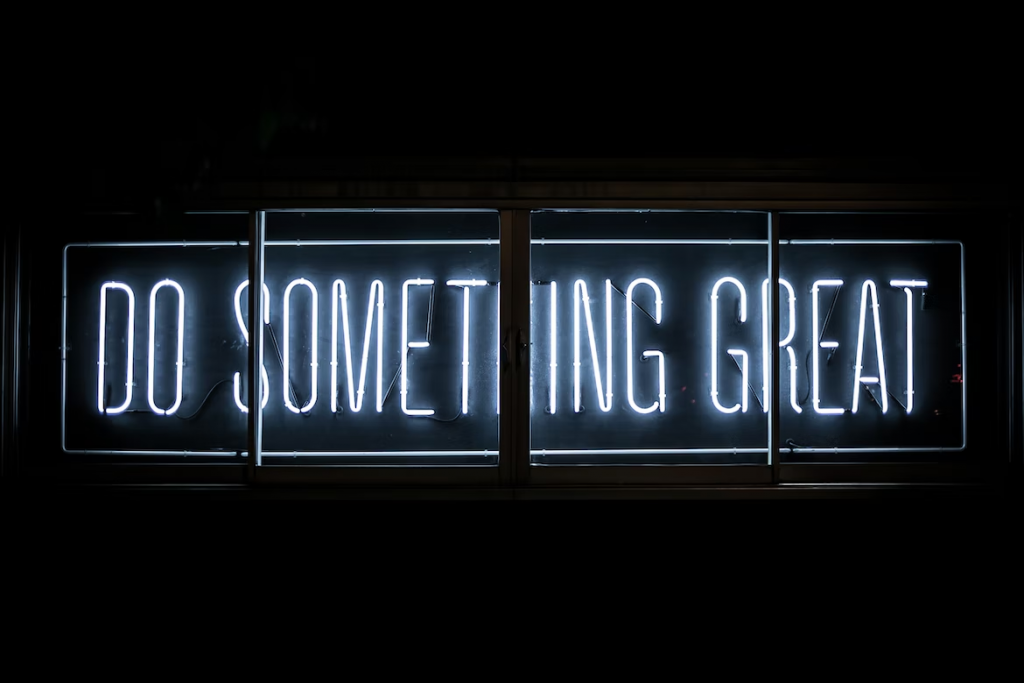 Source
Now, more than ever, consumers are aware of the impact that businesses have on society. And they are not willing to invest in brands that only talk the talk. Two-thirds of shoppers are "belief-driven consumers".
We've been seeing this shift in consumer behavior for a couple of years already. But the reality of climate change, societal issues, and profound distrust in corporations make consumers more aware of the role brands play in society.
And to earn customer loyalty and build a brand reputation, many businesses and brand managers are geared toward brand activism.
However, many did just that: they engaged in a "look good on paper" type of strategy without actually pursuing more ethical business processes.
Well, that won't cut it anymore. The brands of the future are aware of their social responsibility and act accordingly.
Marketing During Recession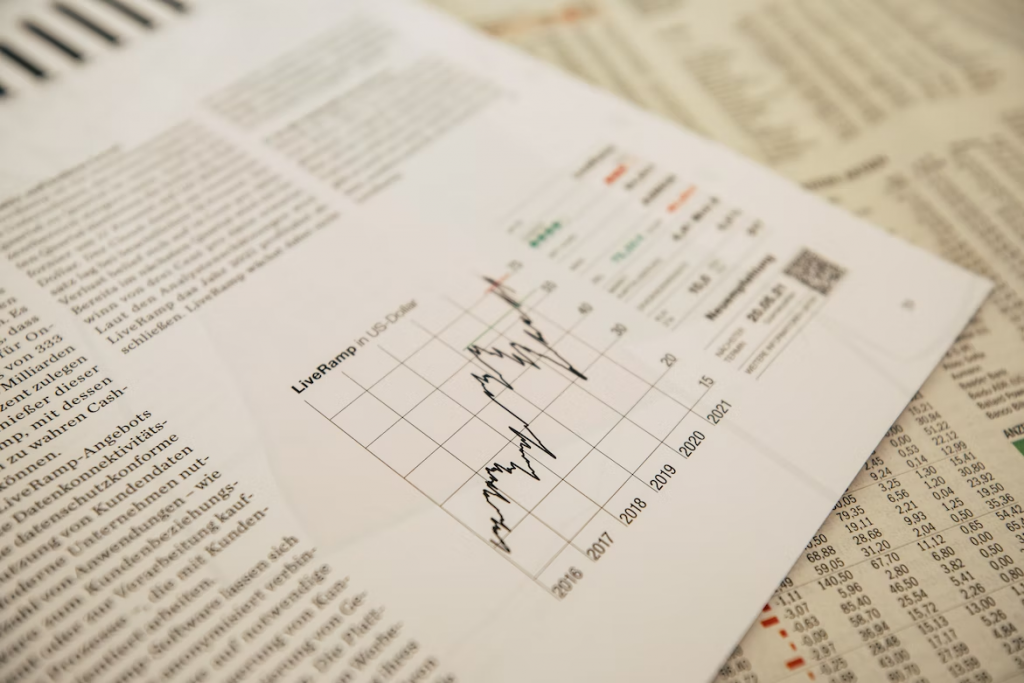 Source
Like it or not – there is a dark cloud looming over the economy. And experts say it's cloudy with a 50% chance of a recession.
Ultimately, the businesses that will thrive in the long run will be those that prepare a long-term brand strategy.
Marketing during a recession doesn't mean slashing the entire budget. It means zooming in on current costs, curbing unnecessary spending, and getting creative about marketing efforts.
Every economic crisis forces consumers to tighten their budgets and focus on value and priorities. Being attuned to consumer needs and wants will help businesses weather the economic storm and emerge stronger.
Creativity and resilience in branding and marketing will be vital in navigating economic uncertainty.
Brand Trust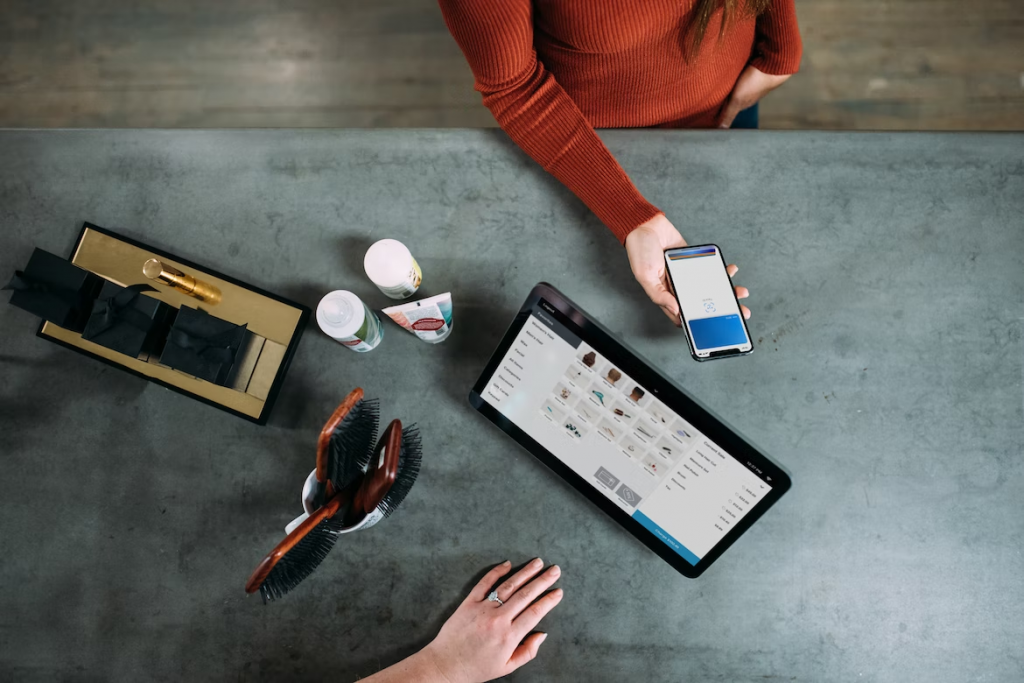 Source
The economic uncertainty will mean consumers will be more selective with the brands they buy from. When times are uncertain, we lean towards what we trust.
Risk-taking is not alluring, and we take refuge in safe choices.
Building brand trust is a crucial element of brand management. In downturns, however, it can determine which brands stay relevant and which disappear.
Fostering a relationship of trust with your audience means an engaged audience and customer loyalty. All essential in a downturn.
Mobile-Friendliness Is Key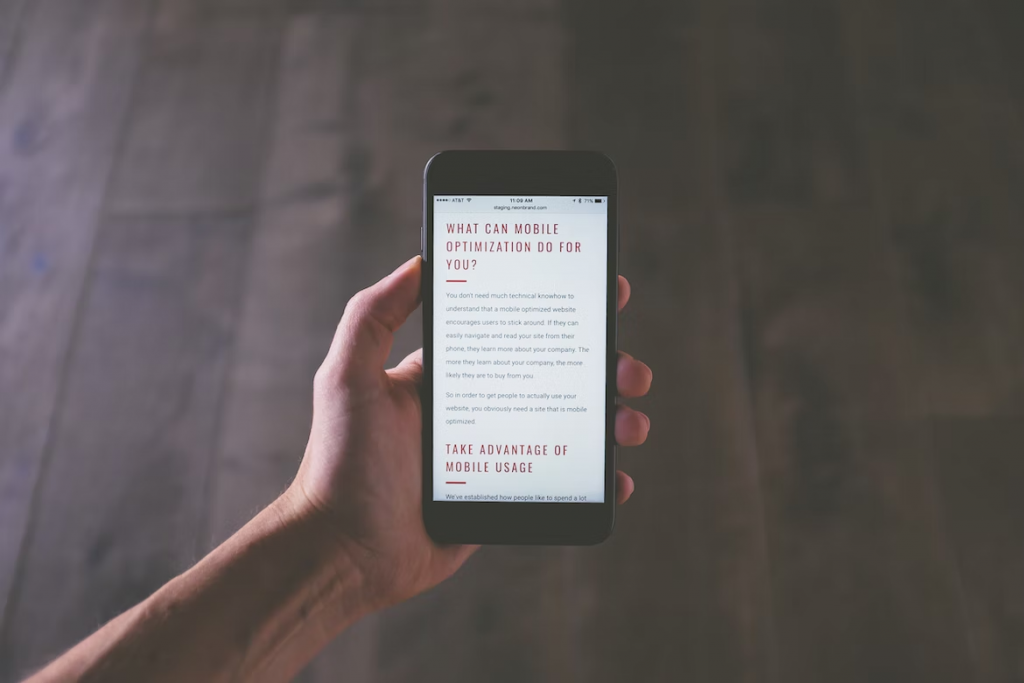 Source
We're all glued to our phones. So much so that more than half of online traffic comes from mobile. This, along with the growing buying power of younger generations – goes to show that a mobile-friendly website will win the customer's hearts.
And Google's SERP. The search algorithm favors mobile-friendly websites when ranking them. So if you want your website to rank at the top, mobile optimization is key.
A recent Hubspot study found that 84% of marketers who invest in mobile web design plan on investing the same or even more in 2023.
Consumers Want To See User-Generated Content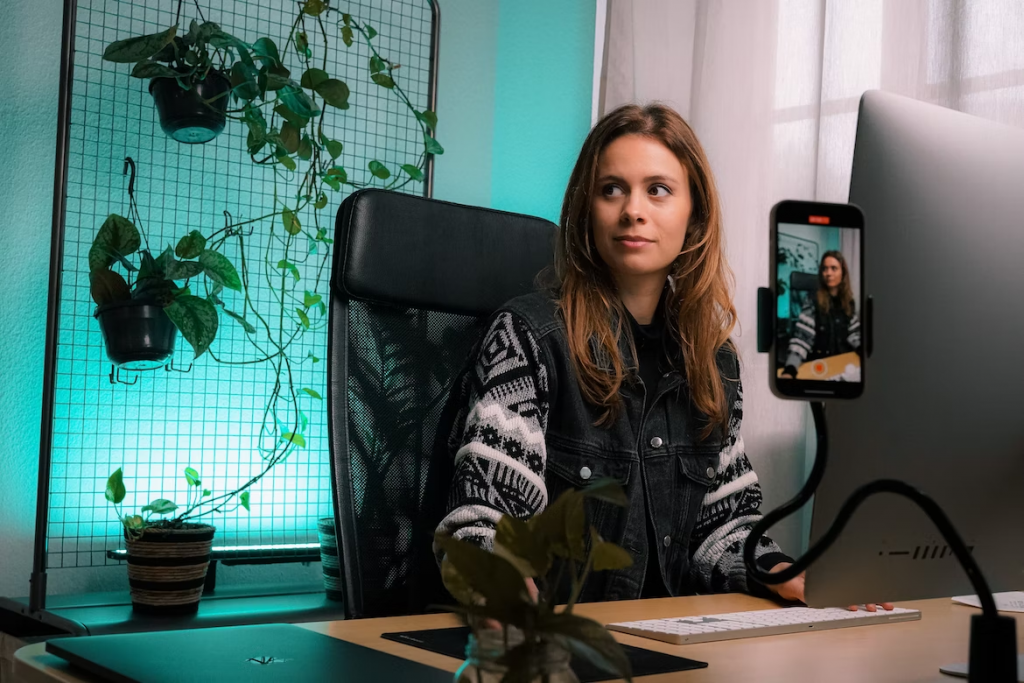 Source
Nowadays, people prefer to research a product by reading user-generated content – as opposed to relying on materials produced by the brand itself.
Not surprising – given the number of choices that surround us.
And leveraging user-generated content is a must if you want to achieve a stellar brand reputation and maintain brand integrity.
I Get It, Google: Voice Search is Here to Stay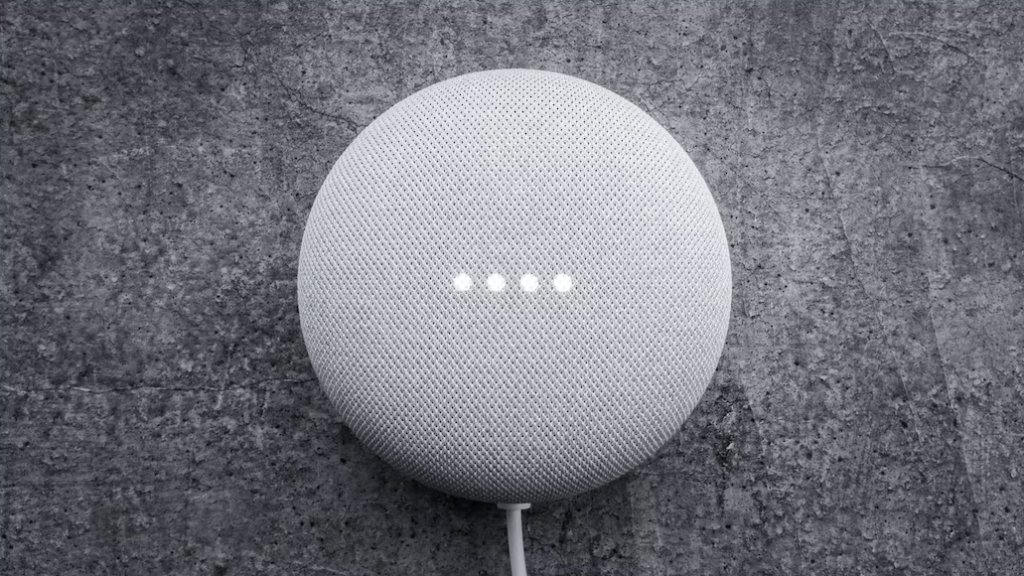 Source
65% of adults use voice search online every day. And this is especially important to keep in mind if you own a local business.
Turns out, people have a location-based intent when voice searching. Or they want a question answered.
But that's going to expand in the future. Voice search is alluring – and while it's still clunky, it's only going to get smarter from here on.
It's certainly one marketing and branding trend to follow and plan on in the years to come.
Short-Video Content Is King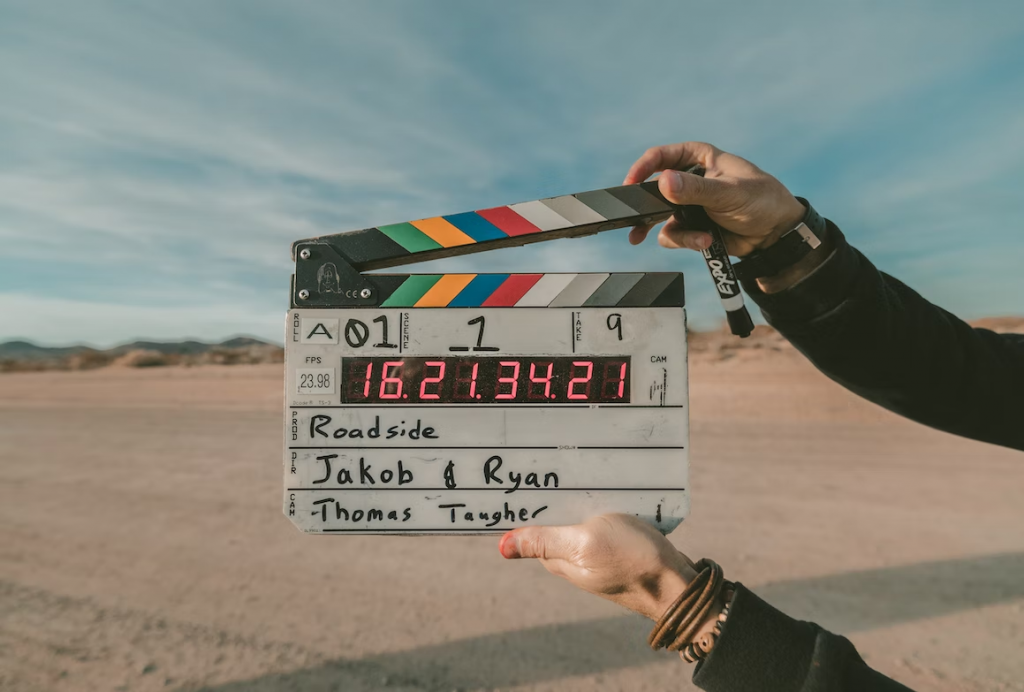 Source
Tik-Tok, reels, along with fleeting attention spans online sparked the short-video movement.
But the short-video content trend is here to stay. Consumers expect more videos from businesses and are also keen on short-form ads.
It's hardly surprising. Short clips are easy to digest, informative, punchy, and save time.
AI and Technology Are Paving the Way for Agile Branding

Source
Why work harder when you could work smarter? Agile branding is, without a doubt, the future. And it's all possible by leveraging AI and brand management software.
For one, brand management software allows brand managers to store, share, and manage brands, all while reducing costs and enhancing collaboration and consistency.
This is especially useful for smaller companies that may not have the budget for hiring full-time employees but still want access to these advanced technologies because they believe they'll improve their bottom line by reducing costs (and improving efficiency).
AI can also be used to analyze data such as user behavior on social media platforms and other digital channels, which can then be used to make decisions about what kind of advertising and content to create. This means that brands will be able to create better ads that resonate with their target audience, helping them gain more followers and reach more people.
Immersive Brand Marketing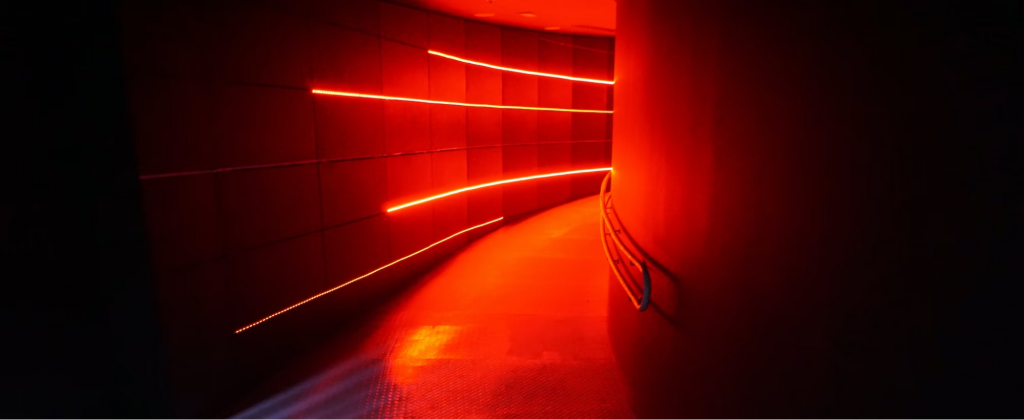 Source
57% of customers seek to be entertained by brands nowadays, while 47% would like more motivational messages.
It's one of the reasons why immersive brand marketing is on the rise. The rapid evolution of virtual and augmented reality, the meta-verse, and technology, in general, are also factors contributing to this change.
The tools were once chunky and within reach of a select few. In recent years, they have become much more accessible. As a result, integrating them into your marketing strategy is easier.
Immersive brand marketing lets you tell the brand story in an engaging way that will surely capture everyone's attention.
Adaptable Logos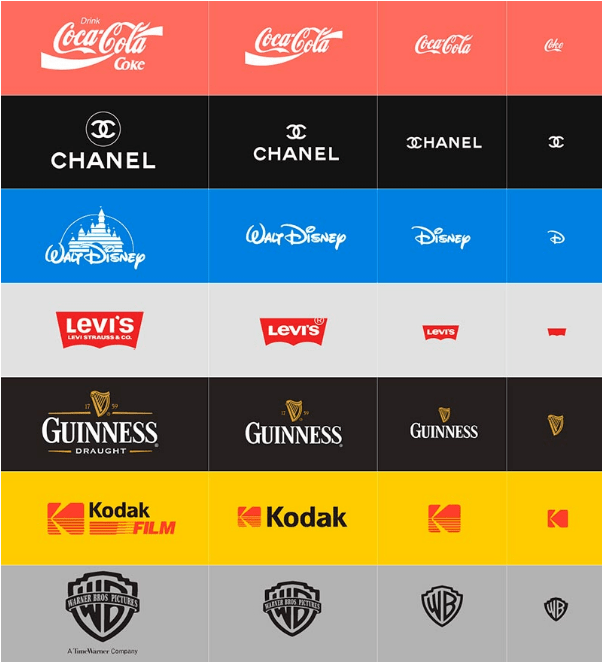 Source
As any savvy brand manager knows, staying on top of the latest trends is essential to success. And when it comes to branding, design trends are especially important to keep an eye on. Truth be told, the logo is one of the first elements that will attract people's attention.
So, why are adaptable logos so trendy right now? There are a few reasons. For one, it's responsive, which means it will stick to the brand identity by using a few elements while changing its design depending on the device type or environment.
Also, they are memorable. If you want to build a future-proof, recognizable brand, adaptive logos are the key. These are designed to stand the test of time.
Brand Management Strategies and Tips to Help You Thrive in the New Economy
In a rapidly changing world, it's more imperative than ever for brands to be future-proof. But what does that mean, exactly? Here are 12 brand management strategies and tips that you can implement today to prepare your brand for tomorrow.
1. Rebranding Might Be a Good Idea for You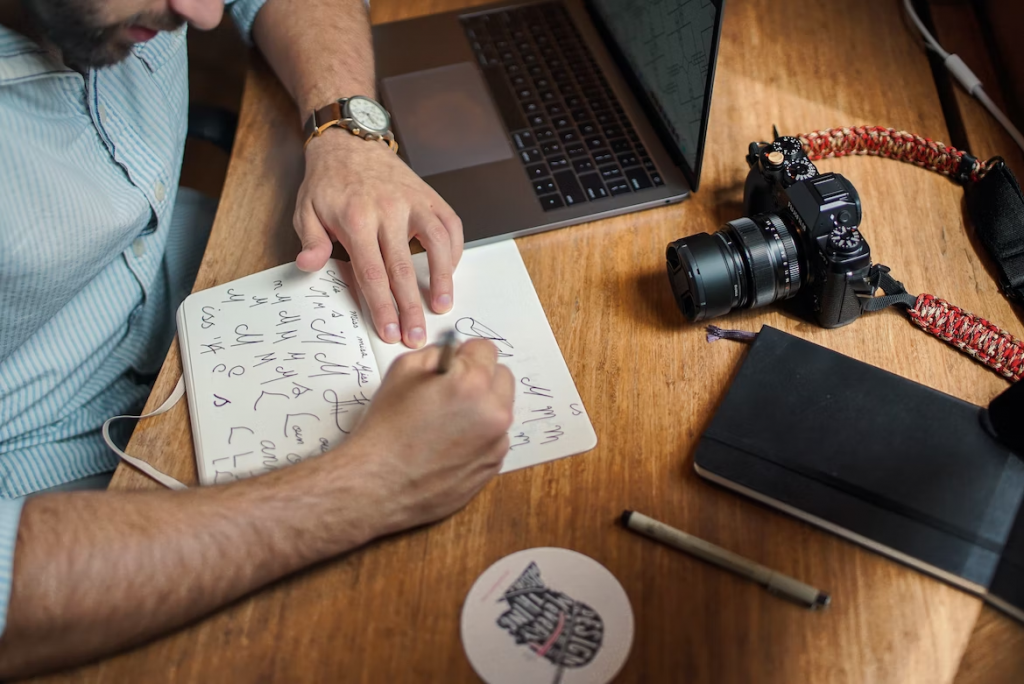 Source
Rebranding during uncertain times sounds counterintuitive. But hear me out. It might be a smart move.
During societal shifts and economic downturns, customers reconsider their priorities to adapt to the times. Brands have to be flexible and responsive to the wants, needs, and pains of their target audience. A rebrand that aligns with current trends and priorities can give you a leg up over competitors.
But how do you know if rebranding is the right brand management strategy for you? Well, you do a brand audit to see how your brand is positioning itself in the market.
2. Know Your Customers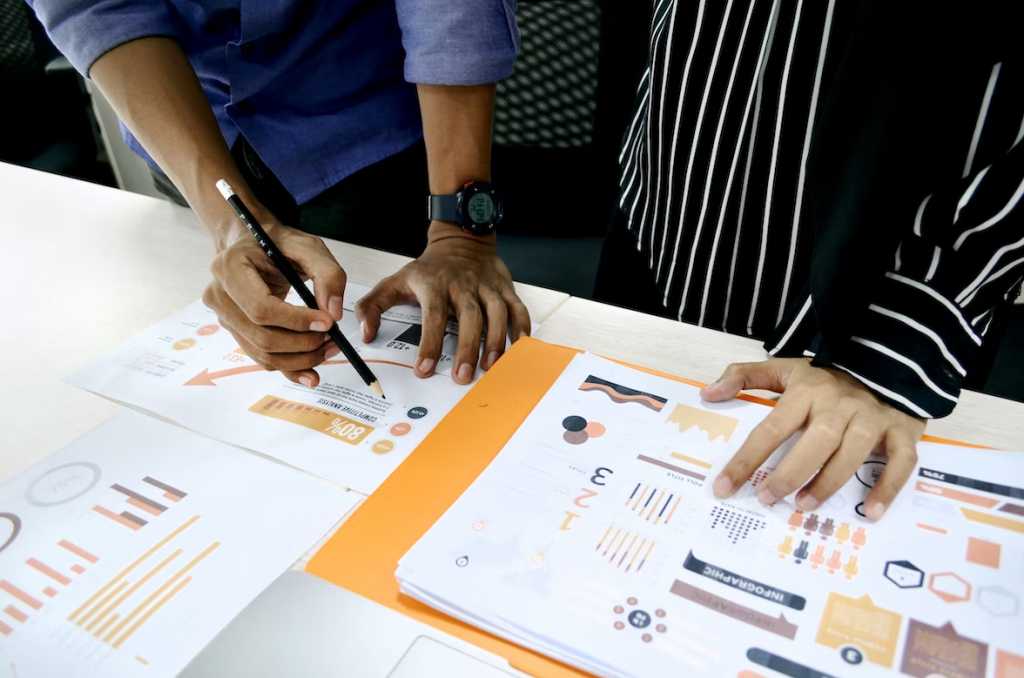 Source
As I mentioned before, the recession, inflation rates, and energy bills are causing people to change their spending habits.
But not everyone will behave in the same way. To figure out what your audience needs during these trying times, you should analyze your customer segments.
Customer Types During Recessions.
During the 2008 recession, John Quelch and Katherine Jocz, 2 Harvard Business School professors, identified 4 customer segments that will typically emerge during a recession.
Your current and prospective customers can be categorized into these groups:
Slam-on-the-brakes customers – by far the hardest affected by the economic situation and the most vulnerable. Lower-income earners and anxious types fall into this category. They are more likely to severely cut back on their spending and delay any major purchases.
Pained-but-patient consumers – confident about what the future holds but worried about getting by in the present. This is where the majority of the population fits in. They also cut down spending, but less aggressively than slam-on-the-brakes customers.
Comfortably well-off consumers – confident about their financial future and comfortable about maintaining pre-crisis spending habits. However, they are also a bit selective.
Live-for-today consumers – impulse-driven, Hakuna Matata attitude about spending. They postpone any major investments. Otherwise, they will carry on with the same spending habits – unless they lose their jobs.
Below you'll see a table from Harvard Business Review – showing how each customer segment behaves in an economic crisis.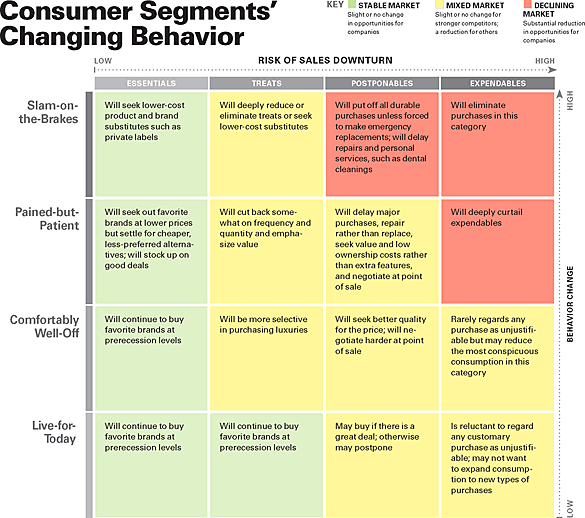 Source
How do your customers spend during the recession?
Use the table below to analyze your target audience. Where do they fit in? Will they view your products as essential, expandable, treats, or postponable?
This study summary by Service Management Group might aid in research as well.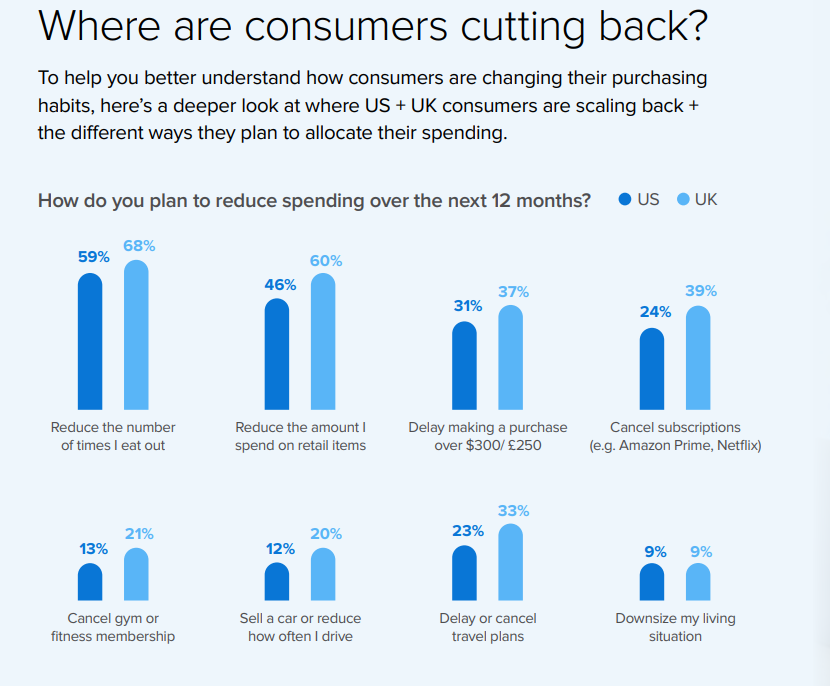 Source
3. Don't Sever the Marketing Budget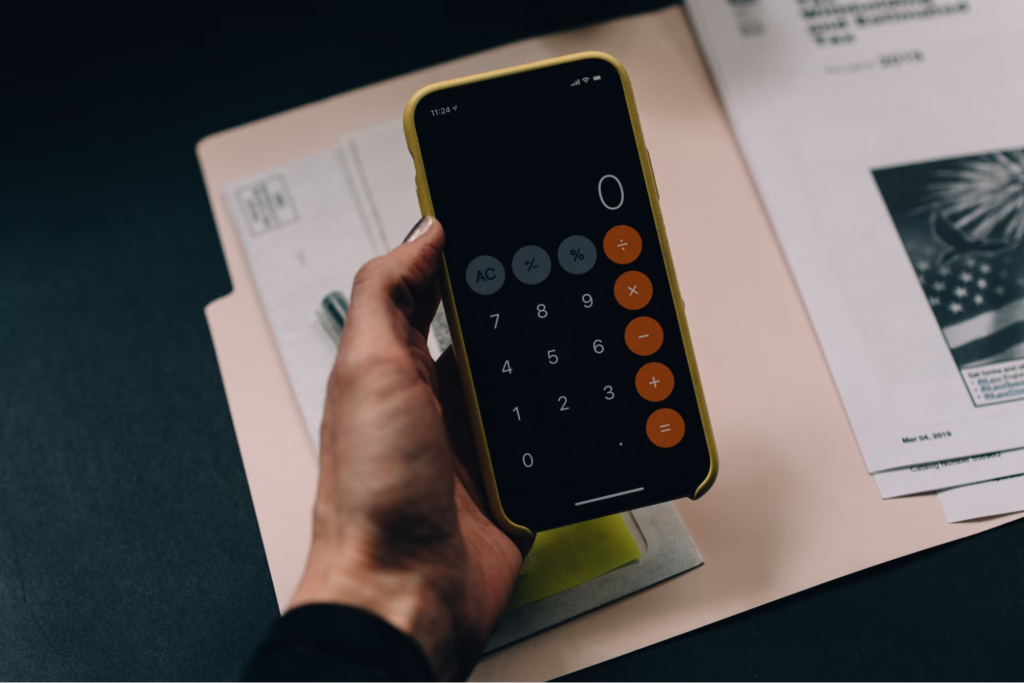 Source
During a recession, it can be tempting to slash your marketing budget to save money. However, this is often a mistake. Marketing is an investment, and like any investment, it needs to be managed carefully during a recession.
Recessions provide opportunities for businesses to gain market share from their competitors. Those companies that maintain or even increase their marketing spending during a downturn can reap the rewards when the economy recovers. Of course, it is wise to be strategic about how marketing dollars are spent during a recession.
Organizations need to be laser-focused on their target audience and invest in marketing initiatives that will generate the most ROI.
But cutting the marketing budget entirely is not the answer. Doing so will only make it harder for a company to compete when the economy improves.
4. Evaluate Opportunities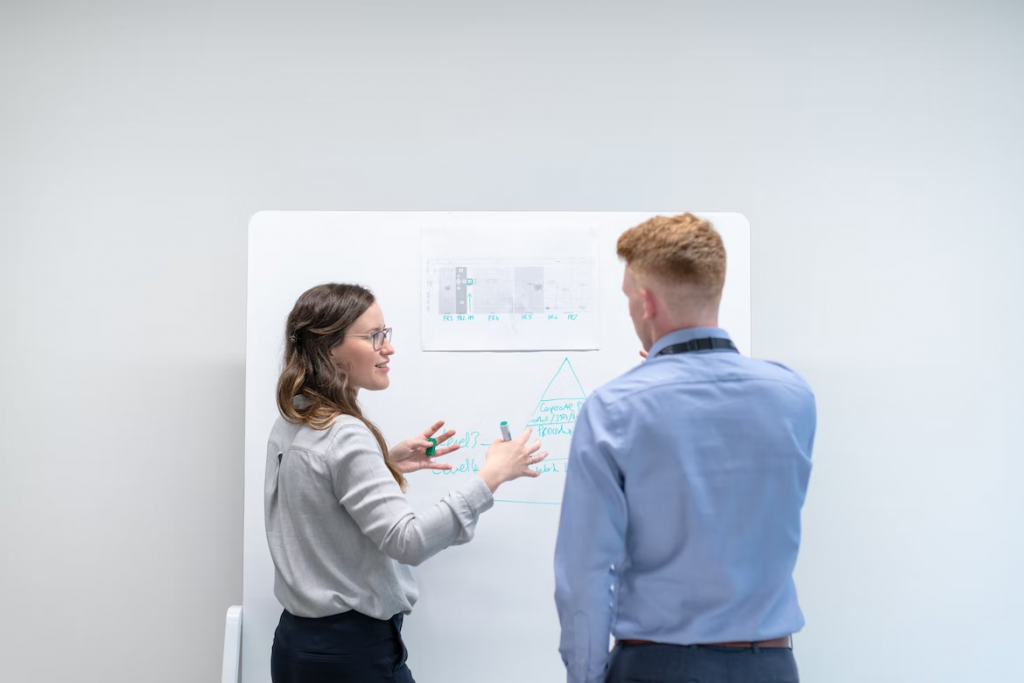 Source
That brings us to branding opportunities.
Depending on your budget, strengths, weaknesses, and customer segments, some brand management strategy ideas might arise.
To find these ideas, you could perform a marketing SWOT analysis. Or you could use a business model canvas to get your answers.
Then, choose a few branding strategies and stick to them. Remember, however, remember to always remain flexible and adapt the brand management strategies.
5. Invest In Brand Awareness
Sure – focusing on existing clients is crucial during a recession. However, we would argue that so is investing in brand awareness.
Why?
Because you want to stay top of mind. Maybe some folks are postponing expenses but will eventually make a move. And you want them to choose your brand.
Now, you can increase brand awareness in many ways. Even on a budget. Brand consistency throughout all the marketing materials you publish will increase your brand awareness. This is one of the main principles of successful brand management.
Create a podcast, give away e-books, and write an informative blog and social media posts. You don't have to break the bank to employ these techniques. Alternatively, you can opt for influencer marketing to spark interest in your brand.
And if you're looking to further extend your brand's reach – consider TikTok or other marketing channels, such as LinkedIn.
6. Social Media Branding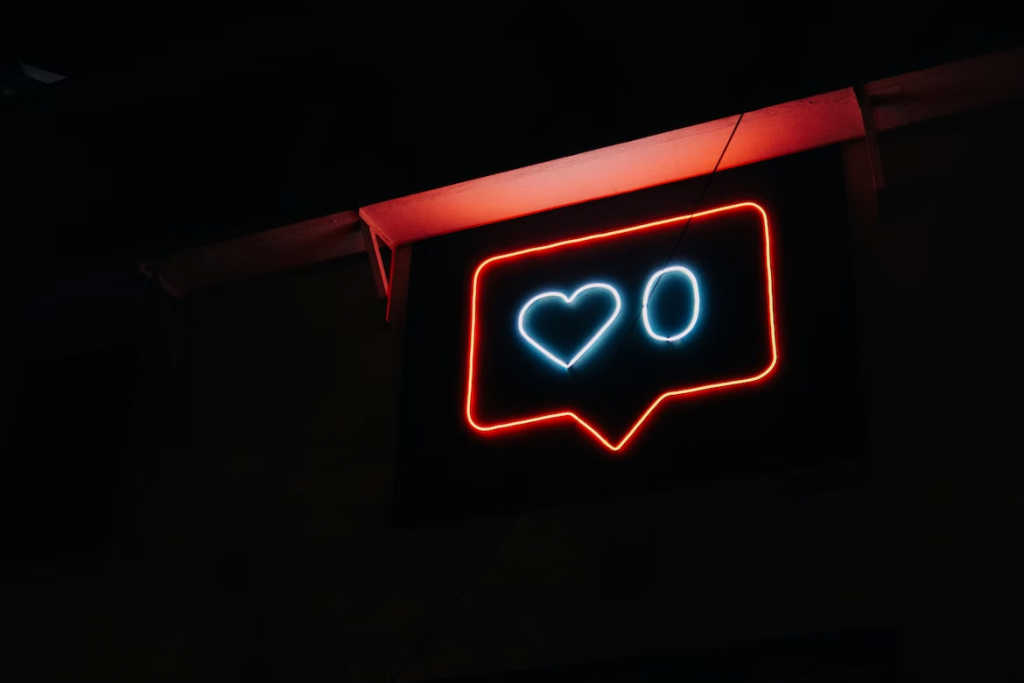 Source
Speaking of social media – it's a mandatory avenue to pursue as part of your brand management strategy. To build a recognizable brand, you need to pop up on people's social media feeds.
Social media feeds are the modern-day versions of billboards.
You might remember that we mentioned short videos and TikTok. While branding on TikTok might be an awesome brand management strategy for some businesses, it might not work as well for others.
Does your target audience spend time on TikTok? Is it intuitive to search for keywords related to your product on that platform or are people more inclined to reach out through other channels?
To check a hashtag's search volume, simply type it in the search bar – TikTok will show you how many views it has. If TikTok's a no-go, you can still use the short-video format on Instagram or Youtube. Longer videos, such as webinars, are also loved by the public.
Besides TikTok marketing, LinkedIn is also gaining traction – this is a more suitable channel for service providers (real estate agents, brokers, writers) and for B2B marketing.
No matter what you do, brand consistently. If you want your marketing efforts to not be in vain – make sure that each material you publish is consistent with the brand personality, story, and identity. That's the key to an effective social media branding strategy.
7. Cookieless Branding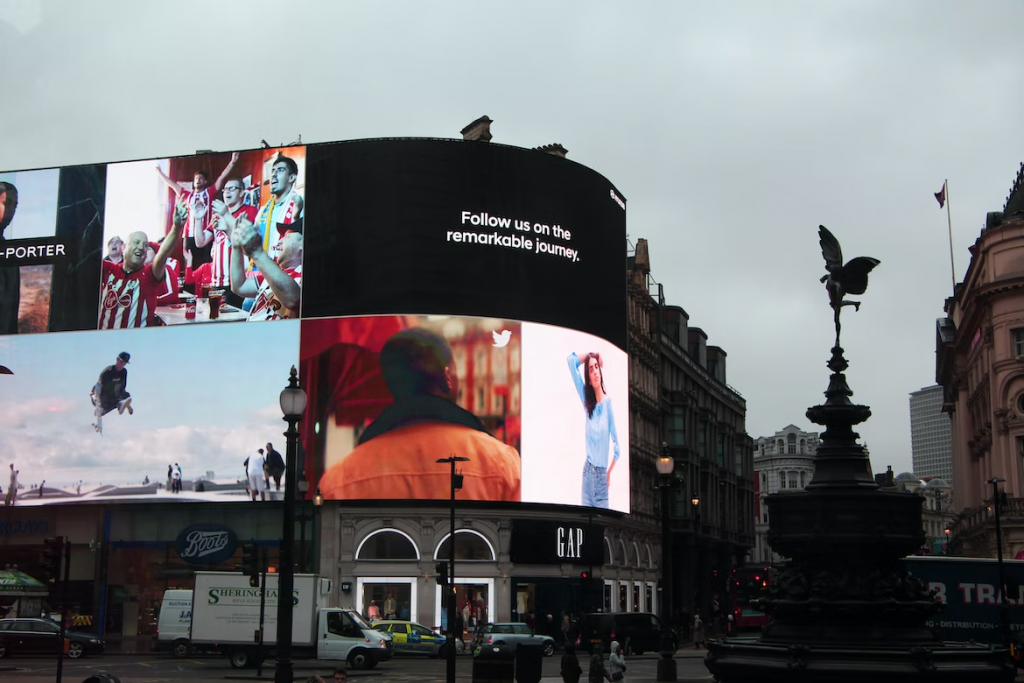 Source
If your strategies are dependent on third-party cookies, then you should already be on the lookout for new ones.
The first thing that comes to mind is first-party data. This is data collected directly from your audience. So it could be the data that you collect from your website, CRM system, or social media channels.
Another category is zero-party data. This is data that you collect by interacting with your customer. So – surveys, polls, direct email exchanges, or user-generated content. Zero-party data is a smart way to find out more about your customers while building brand trust.
One thing you should keep in mind is that you should collect data for every step of the customer journey Also, be transparent about how you will use data – this will build customer trust, and it conveys that you care.
Another option is contextual advertising. As opposed to ads targeting specific individuals based on certain characteristics, contextual advertising pushes ads on websites that have certain content related to the product being advertised.
All in all, the key to adapting to cookieless brand management is open-mindedness.
8. Invest in Inbound Marketing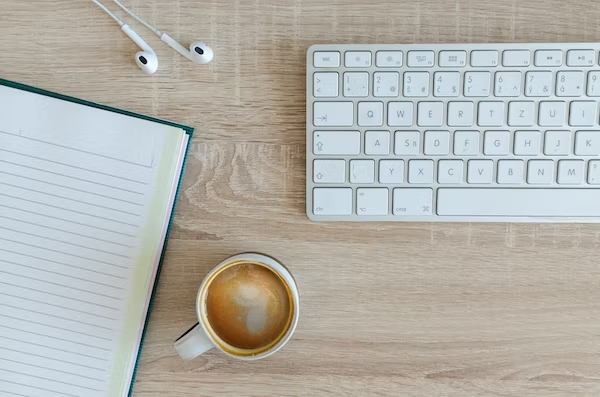 Source
Inbound marketing is a great option if you:

Want to increase brand awareness


Seek to nourish brand trust.


Don't have a huge budget but want to attract new leads.
Brand trust and awareness will be vital in years to come. You might be on the fence about including inbound marketing in your brand management strategy. Maybe you don't have a substantial team or budget at your disposal.
After all, inbound marketing is a long-term game.
Working smart is the name of the game. This could mean having solid brand management systems in place – that would allow you to scale content creation, repurpose content, and collaborate, all the while staying consistent throughout marketing channels.
9. Optimize For Voice Search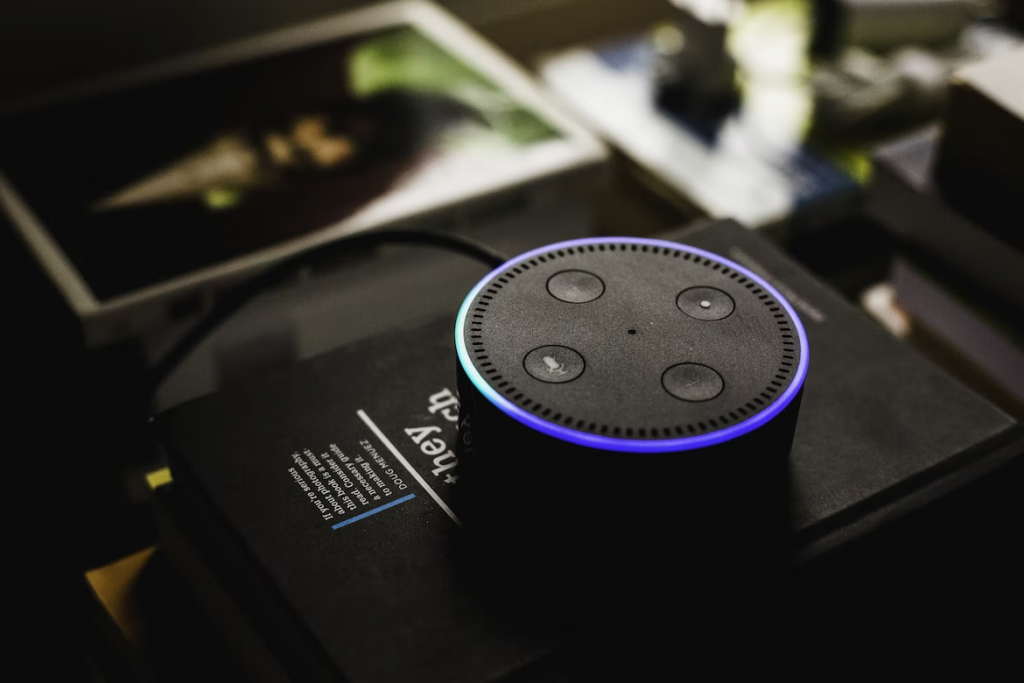 Source
Here's another brand management strategy to consider: optimizing for voice search.
How do you do that, you ask?
There are a few ways to go about it. Firstly, know your audience. What questions do they have related to the service or product you provide?
Then, optimize for voice search. To do so, aim to find conversational long-tail keywords and use natural language in your content.
A lot of people tend to ask questions when using the voice-search function. So – you could insert questions and answers to your blog posts or landing pages.
Optimize your pages for local-voice search if you own a brick-and-mortar store or provide local services.
The last piece of advice is to get acquainted with schema markup. This tells Google what an URL is all about and increases your chances of popping up first when someone makes a voice-search query.
10. Make Your Website Mobile-Friendly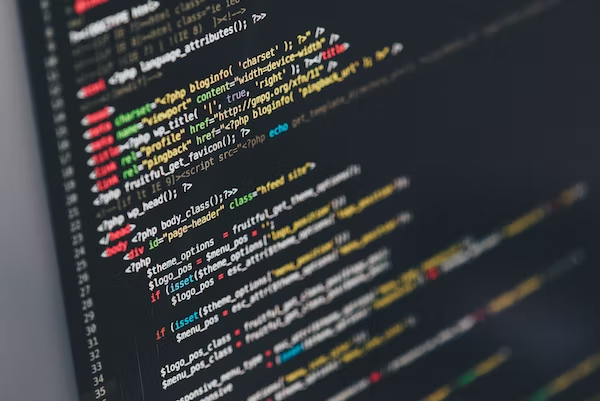 Source
In 2023, this should be one of your main priorities. If your website, software, or app is clunky to navigate, then you are losing out on customers.
Plus, Google won't fancy your brand too much.
So, if you've been wondering, "arrgh, but how do I optimize for mobile?" – here are a few ideas to improve mobile web design:
Use Google's Mobile-Friendly Tool to see how your site is performing
Design with small screens in mind
Compress images
Use lazy loading features
Choose a reliable website host.
11. Use Immersive Branding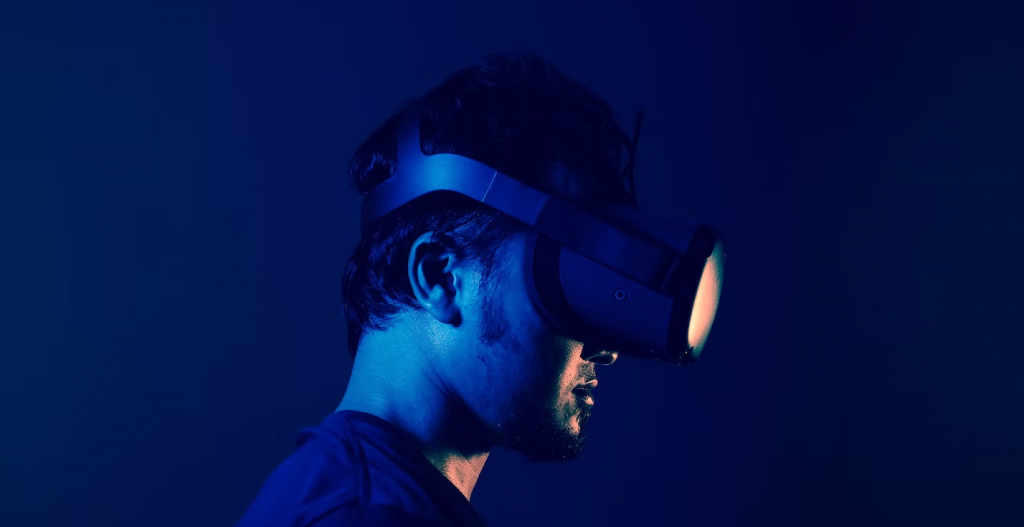 Source: Unsplash
The term "immersive" refers to an experience so engaging that it feels like you're actually there. This can be accomplished through the use of high-quality visuals, sound, and other sensory cues.
In fact, immersive experiences are so powerful they can even change how people think about something—and that's why they're so effective at building brands!
There are many ways that you can leverage immersive experiences as part of your branding strategy – for one; you can use virtual reality experiences to attract the target market. Just like Adidas did with their Delicatessen campaign.
The use of new media art or novel experiences can also be leveraged when hosting events. Real estate agents can upload virtual home tours to immerse buyers in their future homes.
12. Integrate Brand Management Tools into Your Workflow
The future of branding is agile.
If you haven't already, you need to start thinking about how you can make the brand management process more agile and efficient.
Luckily, technology is a handy assistant in that regard. Brand management tools are necessary if you want to save money and time. And if you want your brand to thrive.
These brand management tools allow businesses to automate repetitive tasks, organize brand assets, and reduce the amount of workload and money spent on finding, creating, editing, or sharing brand assets.
This leaves plenty of room for the brand manager and the rest of the team to get creative in their practices. And that's the goal of effective brand management – consistent branding in touch with the audience with maximum efficiency.
Future Proof Your Brand With Xara
We hope these brand management strategies encourage you to start planning for what's to come. We can't predict the future, but these branding trends can serve as a guide.
What we do know is that the future belongs to those who are agile now.
But there is nothing agile about managing brand assets manually. With Xara Cloud, you can manage your brand quickly and efficiently. Sign up for a free 14-day trial and future-proof your brand!
The Future of Branding: Trends and Brand Management Strategies for 2023 appeared first on Xara Cloud.