Nowadays, people buy the brand, not the product. Caring for your brand makes all the difference in a market oversaturated with similar products.
Yes, creating a brand and keeping up with all management demands is hard work. But world-class companies don't go at it alone. To deliver exceptional brand experiences, they rely on qualified professionals and a solid strategy.
And part of the brand strategy means using the right tools and software. This situation calls for a brand management tool.
With all their features (which we'll cover in a bit) — these platforms cut down the need for multiple software and tools — they give professionals a single source of truth and workspace from which they can manage their brand in a more efficient and silo-less manner.
With all the options on the market, making a choice is not exactly a cakewalk. The paradox of choice is real, indeed. When you gain an understanding of their key features and ask the right questions, making a choice will be a breeze.
And we're here to give you a helping hand. We will lay out everything there is to know — so you can choose the best brand management software for your business.
What Is Brand Management Software?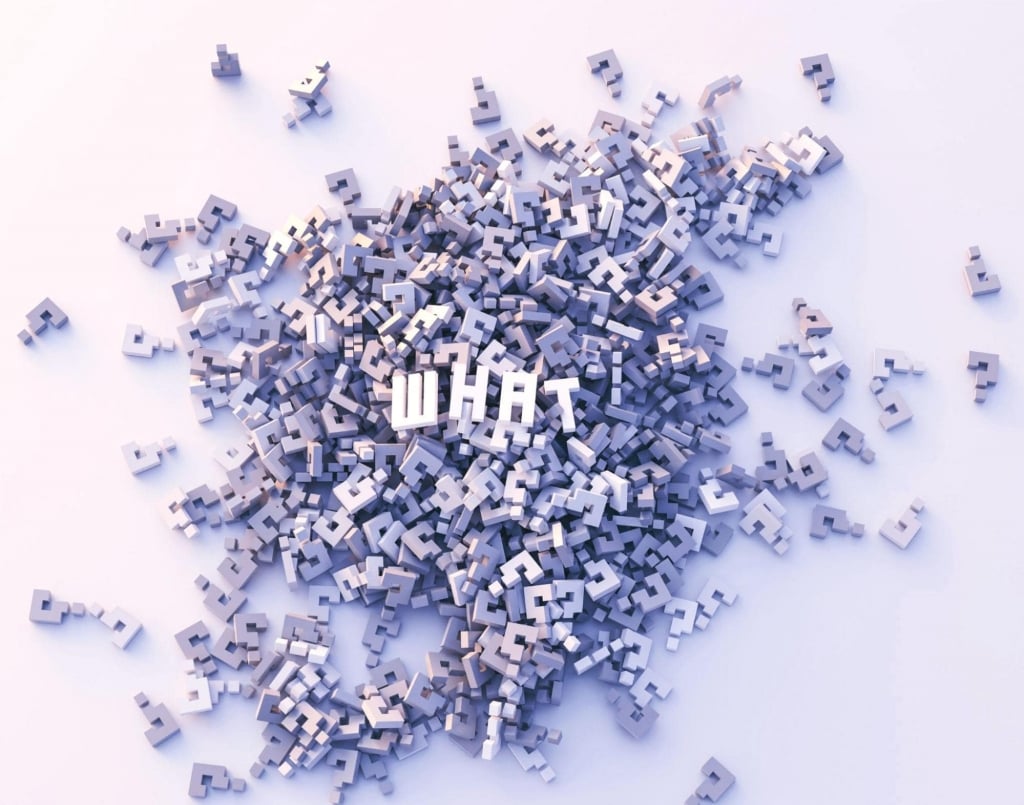 Source
The rise of the internet and social media has expanded the notion of branding.
More opportunities now exist for businesses to connect with their audience and get their brand out there. However, these opportunities bring about increasing complexity and workload.
And that's why brand management tools were created.
But what is brand management software? Brand management software assists brand managers in managing and monitoring their brands. Using these tools, professionals can ensure brand consistency every step of the way. More so, they allow teams to create branded marketing materials faster and easier.
Brand management software focuses on helping businesses manage all aspects of branding and the public perception of their brand by automating some processes. This means they don't have to keep track of it all themselves.
Who Needs a Brand Management Tool?
A brand management tool can save you from burnout, organize your brand's assets efficiently, and ensure your brand is consistently online. We'd say most brands – big or small – need this.
If you're just starting out – you might opt for a free or small plan. However, if brand assets grow, your business soars, and you have trouble managing your assets and your brand – you definitely need to invest in brand management software.
We live in an era where brand management solutions are readily available to everyone – whether you're an entrepreneur or an enterprise. It's worth it, even if you're just getting started. A reliable brand management tool will give you the peace of mind to focus on your business.
9 Benefits of Brand Management Software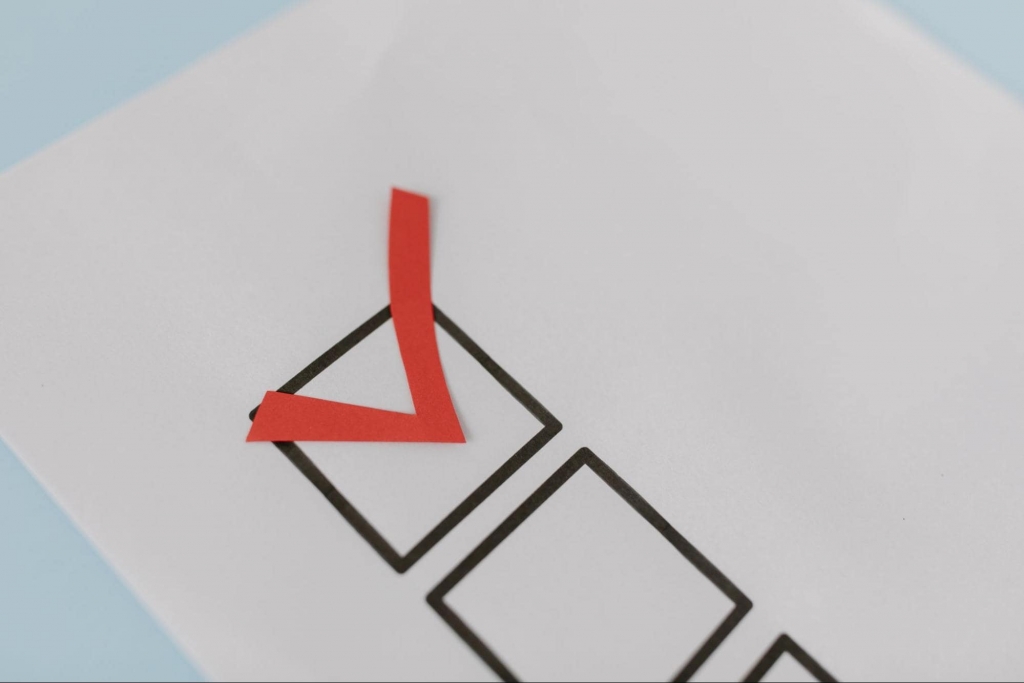 Source
Brand management tools bring about a variety of benefits for businesses – as long as brand managers are skilled at integrating them into business as usual.
Here are the top 9 benefits of using brand management software:
1. Brand Compliance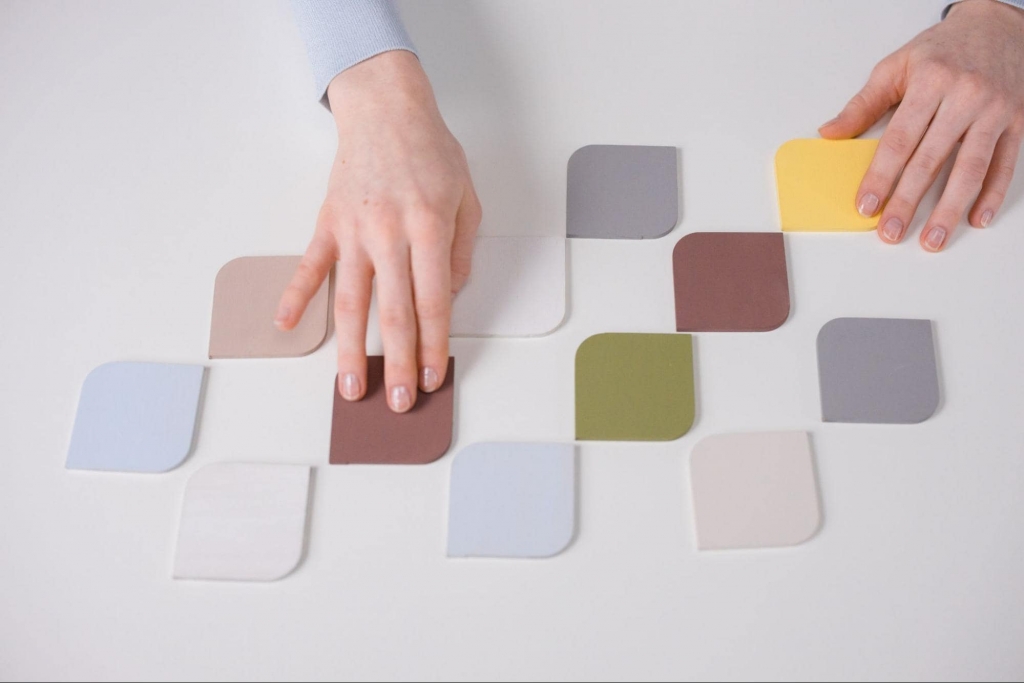 Source
Since brand management software offers a centralized platform for storing and managing brand assets, internal and external teams have an easier time complying with brand standards.
Most of the time, employees and collaborators can't find the right files to use in projects. Or they haven't been updated about any changes to the brand's style guide in time. That's the most common reason why people are "disloyal" to the brand's identity.
And that's simple to fix with brand management software.
2. Brand Consistency – Everywhere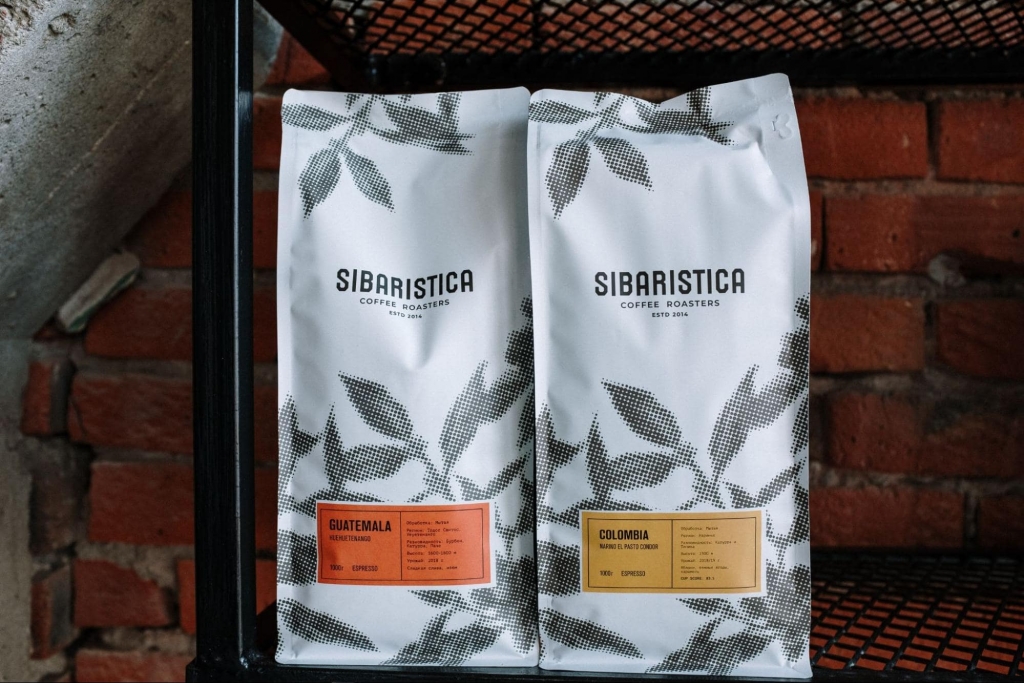 Source
As any business owner and brand manager know, consistency is key to any brand. However, it's not uncommon for some brands to fall short of consistency. Scattered brand assets, poor communication, and hard-to-access brand guidelines are all to blame.
Well, that's where a brand management tool comes in handy.
The software allows you to maintain a centralized database of all of your brand assets, including logos, fonts, colors, and more. More so, brand guidelines and locked-in brand elements on marketing templates make it easy for everyone to create marketing collateral that sticks to the brand's true soul. In digital or print.
3. Remote-friendly platform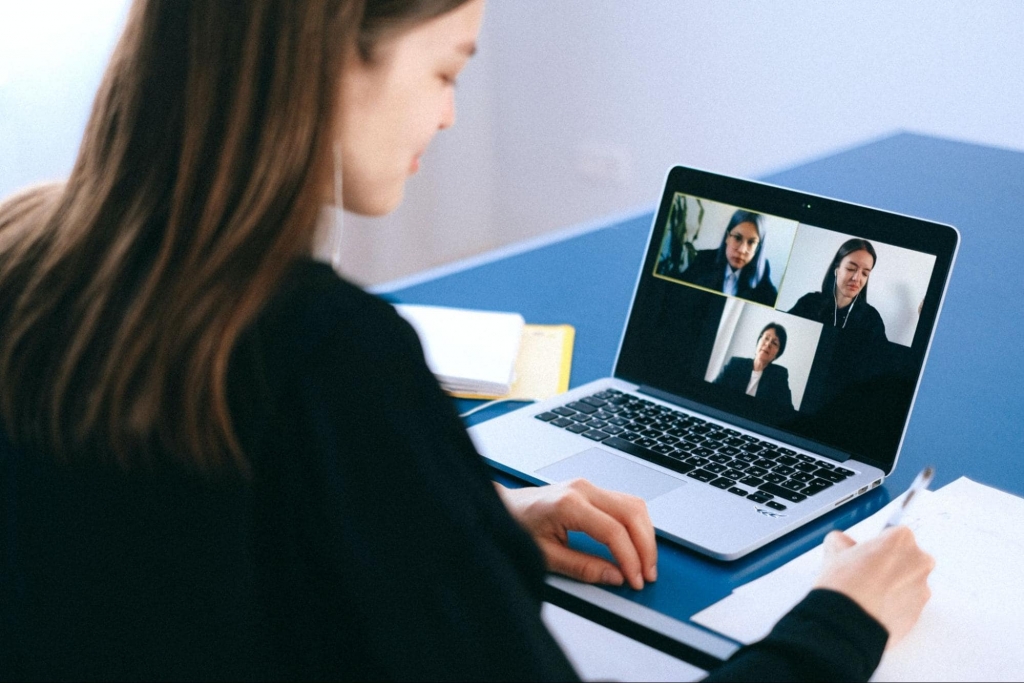 Source
By now, remote work is business as usual for most of us. However, not all companies are set up for remote-friendly teams. And it's crucial to optimize protocols and processes to keep teams connected and collaborative.
And that's where brand management software comes in. These platforms' digital asset management capabilities allow employees to access marketing materials, brand guidelines, and digital assets from anywhere in the world.
More so, the integrated communication features ensure that teams can communicate effectively.
4. Manage Brand Assets Better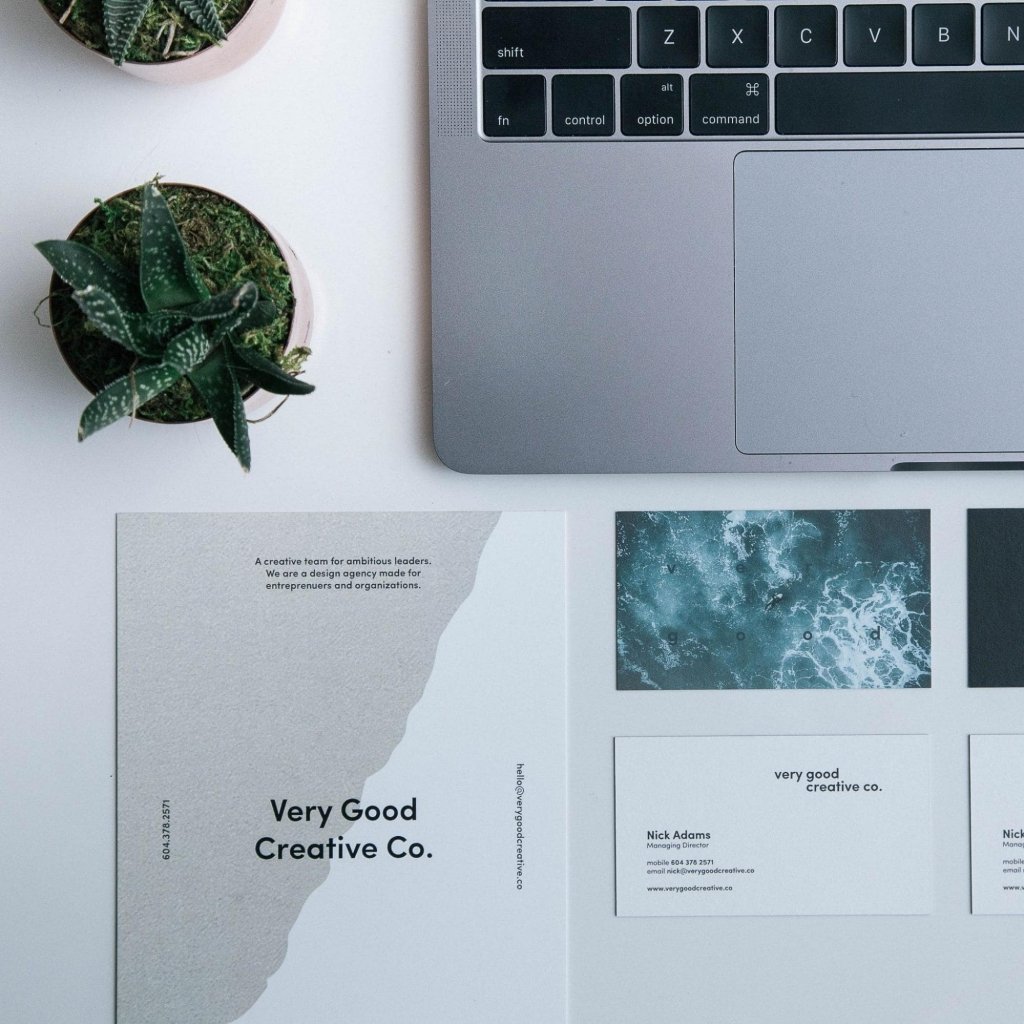 Source
A brand management platform helps users easily store, organize, and track brand assets.
As your business and team grow, so do your digital assets, such as brand logos, fonts, brand imagery, and marketing materials. Under these conditions, managing brand assets with no help from technology is an arduous and nearly impossible task.
5. Less Informational Silos
One of the main features of brand management software is that it provides a system to centralize, manage, and share brand assets.
This system provides a single source of truth, thus removing any silos. It allows different departments to communicate, work, and share materials effectively.
All approved team members have access to brand assets and marketing materials. This way, everyone is always up to date – whether we're talking about internal or external players.
You can say goodbye to asynchronous team communication. No more outdated or wrong brand assets on social media platforms or your website.
6. Time-Saving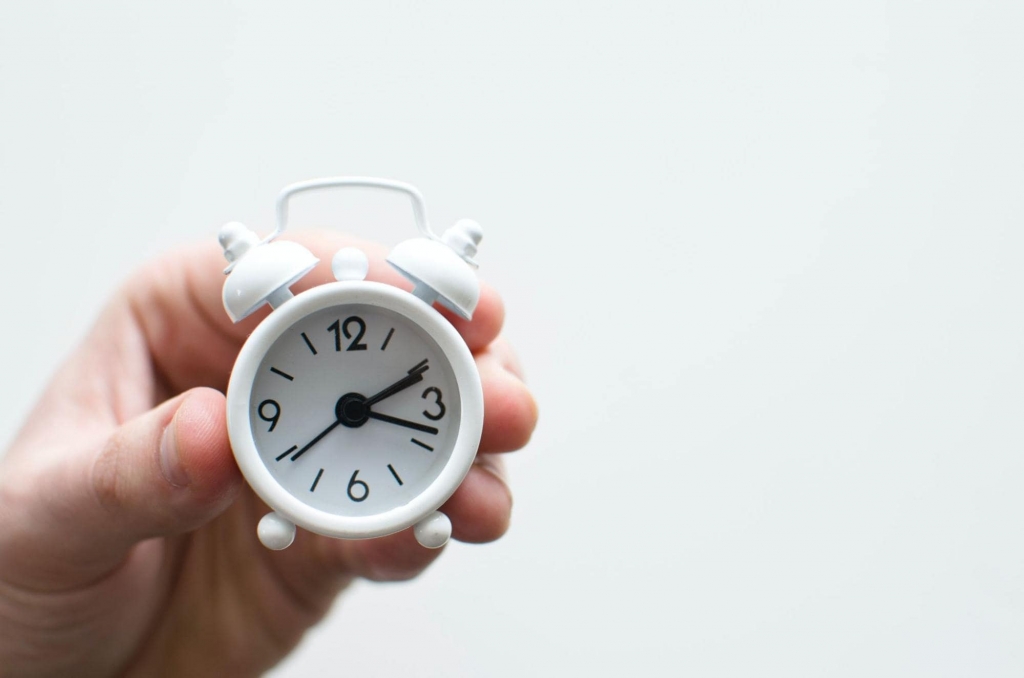 Source
50% of professionals spend most of their time looking for documents! Imagine if that time would be spent on productive and insightful tasks.
Well, that's one of the biggest pros of a brand management tool. Not only does it save precious time for the manager but also for everyone in the company producing branded content – designers, marketers, stakeholders, or sales professionals.
7. Security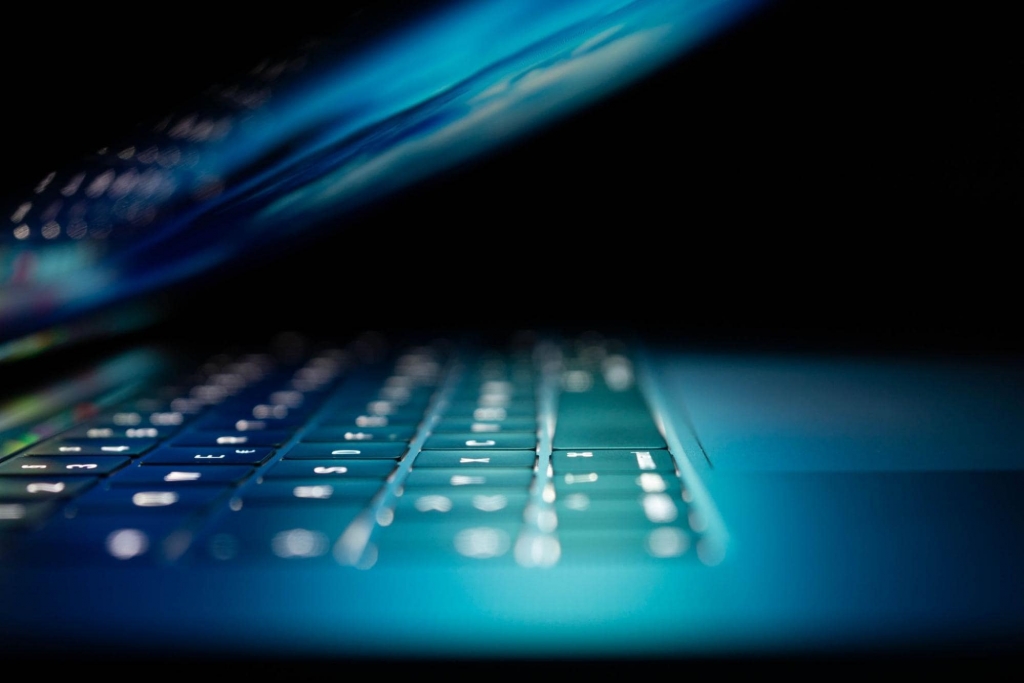 Source
Data breaches are no fun. This possibility can certainly keep you up at night. Well, brand management software ensures that your files are protected. You have full control over who can access or edit brand assets.
8. Scale Content Across Channels
Source
It's no secret that content is king. And when it comes to content, the more you have, the better.
But always coming up with new content ideas is time-consuming and tiring. There's one solution: scale your content.
However, trying to scale content without proper tools is a hassle. And that's another one of the benefits of using brand management software. It allows you to scale content across various channels with ease – it will reduce the complex creating steps (such as resizing or editing), enhance collaboration and increase the ease of sharing content.
9. Gain Insight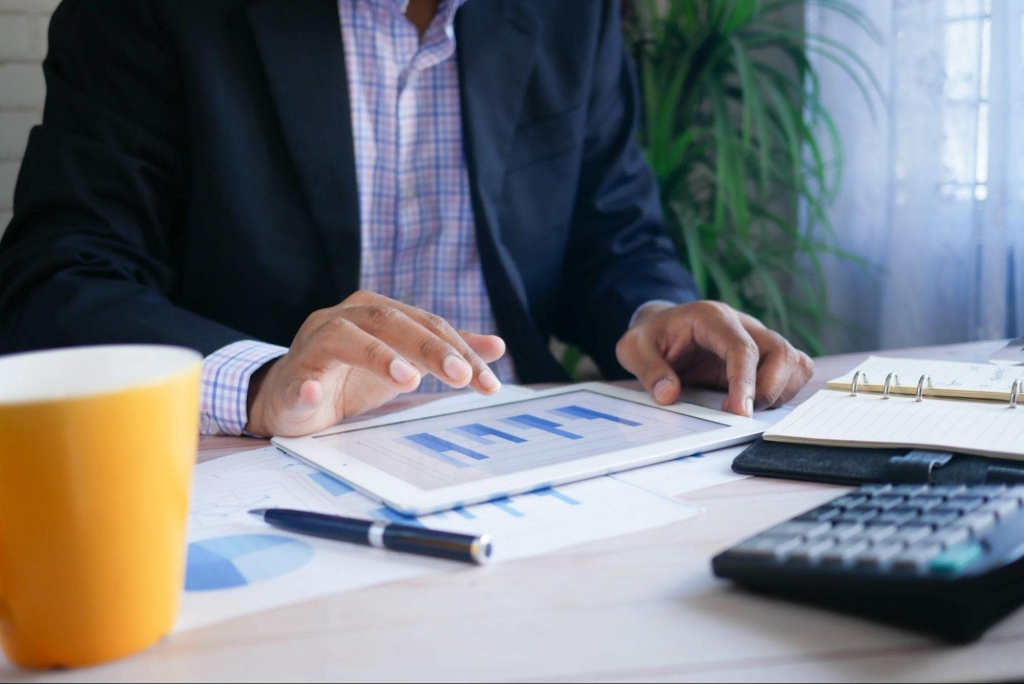 Source
Guessing what works and what doesn't is next to impossible. You need hard data and analytics to understand how customers interact with your brand and content.
Well, a brand management tool should be able to help you with that. Let's say you want to pitch your business idea. You can share the presentation straight from the platform and gain insight into what the audience thinks of your content.
Overall, brand management platforms cut all the guessing work and ensure that you make informed choices about your brand identity and content.
Key Features of a Brand Management Solution
Brand Asset Management System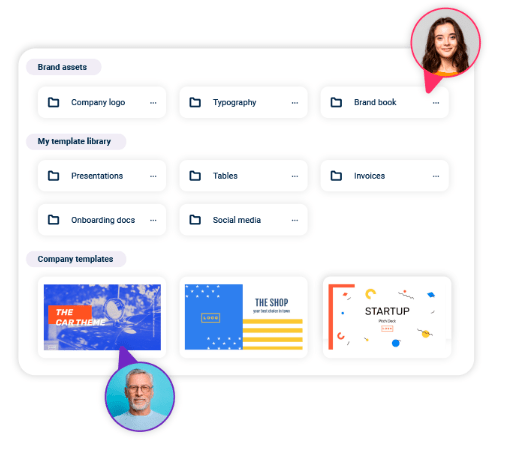 Source
A brand asset management system is a specialized version of the digital asset management platform. It is specifically designed to help you store, organize, and manage all your creative and brand assets.
While DAM systems can store all sorts of files – think of rich media, text, and brand elements – brand assets management systems store elements such as logos, fonts, imagery, and marketing or sales collateral.
Usually, these platforms are based on a cloud-file-sharing system that keeps all your creative files safe and centralized in one hub – making it easier to access and organize.
Content Creation Tools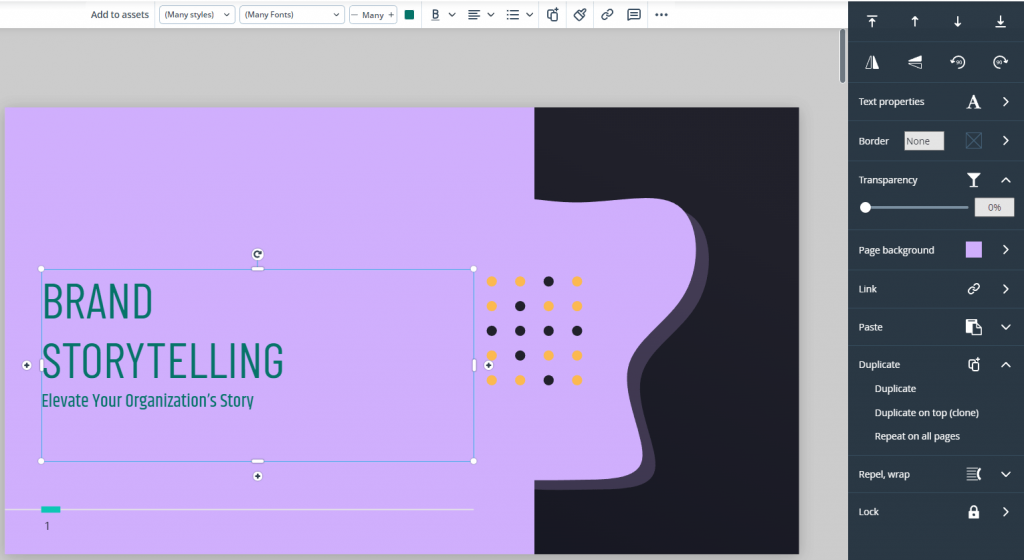 Source
A brand management tool also allows you to create content using brand assets.
More so, some provide pre-designed templates – making it easy for all team members (no matter which department) to create branded content that boosts conversions and sales.
Communication and Collaboration Features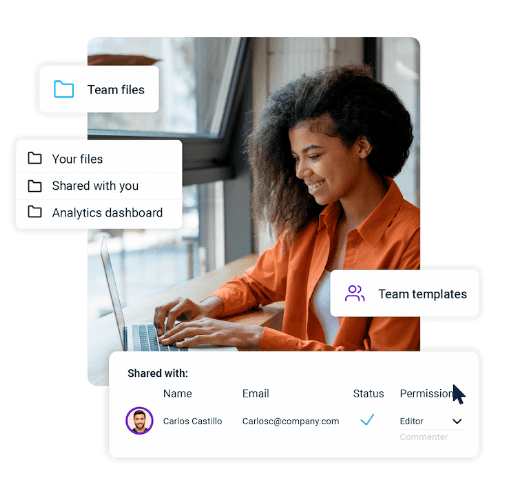 Source
If you want to manage brand assets effectively, you need to communicate effectively and in real-time.
And that's another key feature of these platforms: they allow you to comment, tag others, and share materials with other colleagues or collaborators. Within the same platform.
Analytics
Source
Most brand management platforms come with built-in analytics to help you track the performance of all your materials.
Whether you're a marketer who wants to know how engaging your content is or a CEO looking to create an attention-grabbing business pitch – this analytic feature is a must-have.
Integrations
Many of the brand management tools available out there come with a set of integrations – depending on your needs.
For instance, Xara Cloud is connected with social media management tools, which allow you to automate your social media posts and track their performance. Others have integrations with messaging apps. This means you get instantly notified if someone requests access to brand assets or if the designer just uploaded the new logo to the platform.
Brand Portal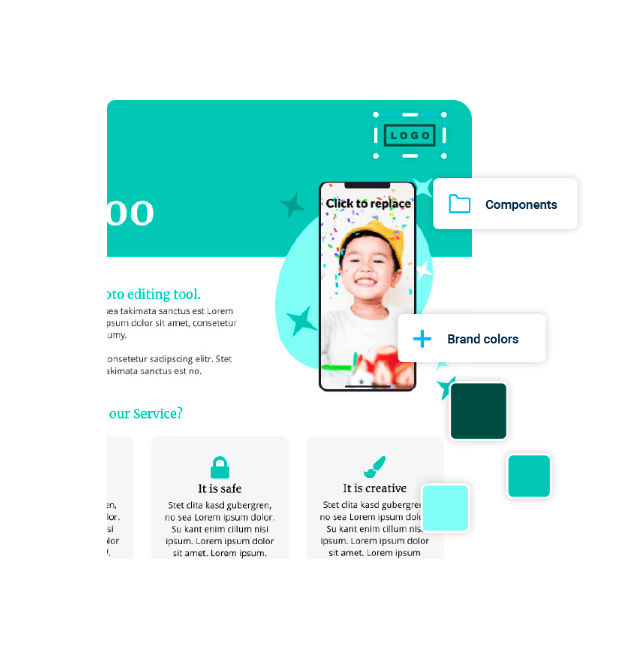 Source
All brand management software should be equipped with a brand portal. What is a brand portal, you ask? The brand portal is a centralized hub that stores all your brand assets. Think of it as your digital asset library. I can store everything from digital files such as logos, imagery, or posts to articles.
Some brand management software stores just visual digital files such as the brand's logo or marketing collateral.
Brand Guidelines
A brand management platform is equipped with all the tools you need to create a readily-accessible brand style book. These platforms allow you to create, update, store, and share brand guidelines.
This way, consistency is always a given!
When Choosing a Brand Management Solution, Ask Yourself
With so many brand management tools on the market, choosing one might be an overwhelming task. That's where your organizing and planning skills come into play. To ease some of the anxiety around choosing a tool, you need to ask the right questions.
There are so many options of tools out there – but having a clear idea of what you're looking for will guide your decision-making process.
So here are a few questions to ask when choosing a brand management solution:
1. Why do you need brand management software?
These tools come equipped with different key features – so it's crucial to know what problems you want the tool to address.
If you work remotely or hybrid, a single source of truth will smooth out the workflow and reduce any errors or silos.
Your company is growing, and so is your brand asset library. If you or your colleagues find it difficult to manage brand assets effectively, you might need a brand management tool. A brand management platform can store all your creative assets in one hub. This way, your teams won't waste time searching for files or duplicating files.
You collaborate with freelancers or an agency, and you need a central depository from which you can selectively share marketing assets or brand elements.
Team members have a hard time collaborating on the creation of marketing materials or sales collateral. That might indicate that you need a different tool – one that allows you to create branded content collaboratively.
Your brand's consistency is compromised. If you notice that employees and collaborators have a hard time sticking to the brand guidelines, you might have to invest in a brand management solution.
Outdated brand elements have made an appearance on several documents – letterheads, social media posts, or product sheets. Most likely, this is because team members don't have a centralized depository from which they can access and share these assets. More so, communication is sluggish. A brand management platform can help.
Team members might not have ready access to the latest brand assets.
The design team is overworked. In that case, brand management software with templates and content creation features might be the solution for you.
2. Is this software within your budget?
Of course, this is the first question that you'll ask. However, before jumping too fast, do the math. The brand management software could provide several features, such as digital asset management, content creation, collaboration, and content scheduling tools.
For each of those subscriptions, how much are you currently paying? Investing in brand management software could be feasible as long as you drop some of those subscriptions.
3. How big is your company?
There is a tool out there for just about everyone. Some solutions are perfect for smaller companies or freelancers, while others offer enterprise plans.
It all comes down to how many people you want to be able to access the platform and the storage space you need.
4. Is the Customer Support Service Reliable?
If you put your money into a tool, their customer service needs to be on par. There's nothing worse than dealing with a problem and waiting for days or weeks to get your answer. To find answers, check websites such as G2 or Capterra.
5. What Integrations Would Benefit Your Team?
These days, brand management solutions come packed with a variety of integrations. However alluring it is, you might not need all the integrations in the world.
With Xara, Branding Flows Effortlessly
Branding is the bread and butter of any business. But brand management on your own is a no-go.
You need the right tools. With Xara, branding is not messy or overwhelming. The DAM system makes storing, organising, and sharing brand assets easy. And if you're looking to create branded visual content – we have a wide selection of content creation tools and templates.
With Xara, expressing creativity is possible for everyone, not just designers. The tools are here, but it's up to you to make it happen.
The Foolproof Guide to Choosing a Brand Management Tool in 2023 appeared first on Xara Cloud.