Spring is here, & it's time to breathe new life into the season by sprucing up your online store. Here's a look at some of the latest trends & tried & true classics to take your ecommerce business to new levels.
Outdoor Fun 
When the frost thaws & the weather heats up, people head outdoors in droves to enjoy the sunshine. People are spending more time outdoors for entertaining, gardening, stargazing, & just hanging out for a barbecue. You can create your own custom designs based around the great outdoors or sell relevant products to enhance the user experience.
Our enamel camping mugs are fun & easy for your unique designs. With a stainless steel construction & enamel coating, they're perfect for camping or an evening of S'mores. Add a custom blanket & market your designs as an evening in your backyard or throw them into the truck for a camping trip.
All Things Weddings
The spring season is the wedding season, with couples looking for personalized gifts & more. Give them what they want with custom T-shirts, beer steins, & housewares customized with their favorite themes. Or give your customers a chance to add their names or custom requests to personalize their shopping experience.
Marketing your products as wedding favors could also help increase your average order size. Here are a few products to help create a wedding frenzy stir:
2-Tone Shopping Bags

Ornaments

Coasters

Mugs
Remember to align your copywriting around unique wedding favors or add some mother-of-the-bride & groom gifts to the mix.
Mother's Day
Mother's Day gifts aren't just for traditional Moms. Research shows that 65% of shoppers buy most often for their mother or stepmother, but they also buy for wives, daughters, grandmothers, sisters, & friends. There's more good news: 29% of Americans will buy their Mother's Day gifts online, giving your ecommerce store an opportunity to catch a share of the shopping traffic.
If you decide to market products to different segments, make sure your designs & copy match up. A heartfelt mother's day throw pillow is ideal for someone's actual mom, but maybe not the sister turned new Mom who deserves honoring this year.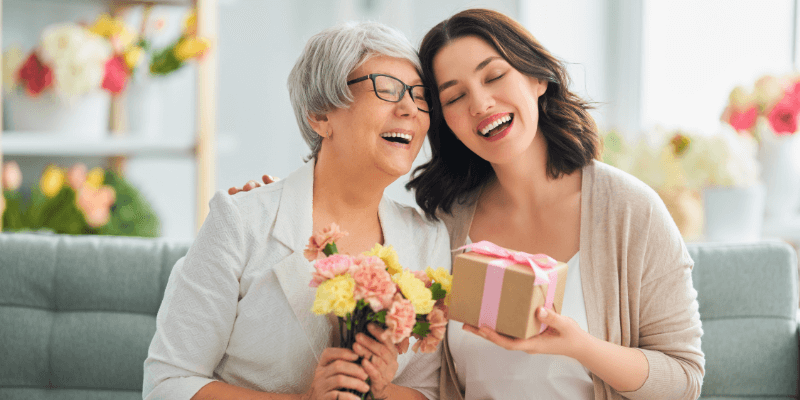 Graduation Day
Graduation Day winds down spring & celebrates new chapters in life & all things summer. Graduation gifts are always in demand, with research showing that consumers plan to spend an average of $114.89 for a total expected spending of $5.68 billion in related sales.
Cash is always king for graduation, but customers can tuck it into a mug or backpack for college books & jazz up a gift. Offering different customizations helps enhance your sales while giving shoppers more of what they want.
Self Care
We should all be practicing some serious self-care year round, but there's something about the warm, spring air that draws people outdoors & ready to get some fresh air. 
Whether it's Ladies Fitted Moisture-Wicking inseam shorts or our Dri-Power Fleece Pullover Hoodies, you can customize them with the best in POD technology. Give customers some motivation to get moving with athletic wear, hoodies, & more.
If you've tried to print on performance wear before, you know there were challenges in getting a high-quality, detailed image that held true to its design & color. That's where DIGISOFT

comes in. It helps capture more detail than its DTG counterpart, with high-resolution quality that blows customers away. 
Learn more about Activewear & DIGISOFT

here.
Cottagecore
Cottagecore is trending, delighting anyone living the rural lifestyle or just loving it. More than just a design trend, cottagecore is also about embracing a simpler lifestyle that's harmonious with nature. It's a feeling as much as it is an aesthetic, & you can tap the cottagecore trend with your own style. 
Think countryside themes, floral designs, & colors that give a nod to a colorful garden. But you can also get tongue-in-cheek with the theme & create bright, bold visuals with garden gnomes & tongue-in-cheek sayings to put your stamp on the trend.
Spring Cleaning
Spring cleaning is a good excuse for consumers to purge, buy organizational tools, & get motivated to declutter, but it's also a time for you to clean up your online store. Start by paring down your inventory & reducing your overhead by switching to a 100% POD model that fulfills & ships everything out for you. 
Next, look at some of your most time-consuming activities that you also don't enjoy doing. Whether it's batching your social media content or passing off your bookkeeping to a virtual assistant, spring is the perfect time to get your ecommerce business in order.
Get more spring cleaning tips for your online store here.
What are some of your favorite Spring trends & trends for your online store?
Spring Trends for Online Stores