If you're like most business owners, you're always looking for new and innovative ways to generate traffic and increase leads. And one of the best ways to do that is by repurposing content. Turns out, recycling is also good for brands, not just the planet.
But finding the time to create new content can be challenging – especially if you're already strapped for time.
With the help of a good DAM system, you can easily recycle your old content into fresh, new pieces that will appeal to a wider audience. So if you're looking for a way to streamline your content marketing efforts, consider using a digital asset management system. It'll make the process feel like a breeze – and it could end up driving more traffic and leads your way.
If you want to find out how to repurpose content the easy way, read on. We'll show you how to improve your content strategy game.
The Perks of Repurposing Digital Assets and Content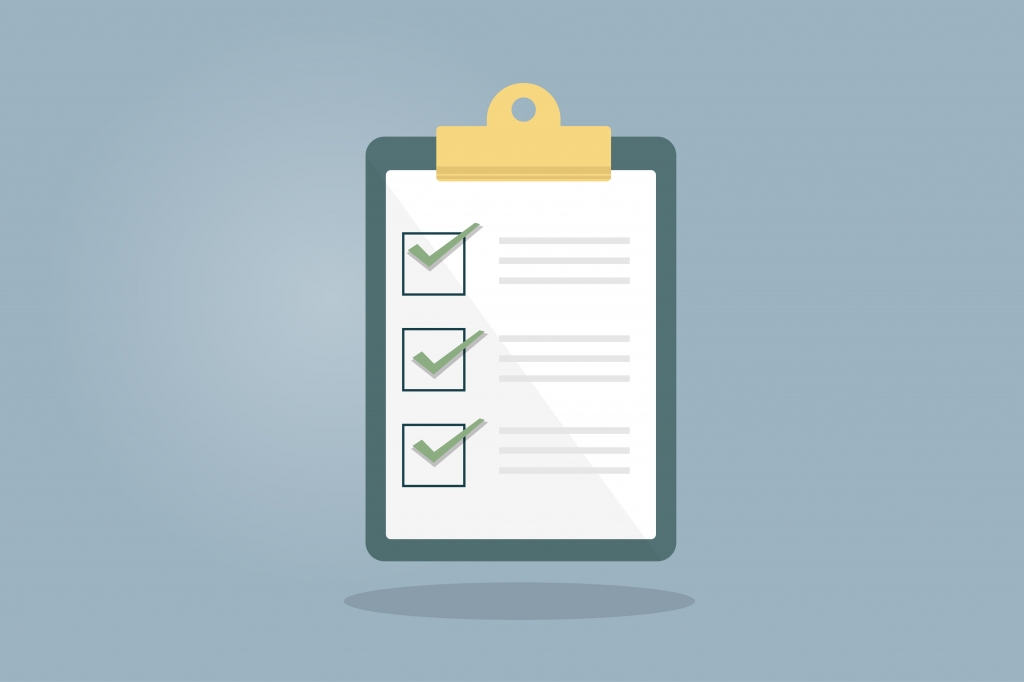 Source: Freepik
If you're not familiar with content repurposing, you're missing out on a lot. The idea is to take
taking existing content – say an old blog post — and give it a different format. For instance, you can turn top-performing blog posts into an infographic. Or turn a Youtube Video into a series of social media posts. Or you can take existing assets, such as images or mock-ups, and add them to fresh content.
The sky's the limit, really. Overall, it's a great way to save time, money, and energy while still delivering fresh, relevant content to your audience.
Should you repurpose content? Here are a few perks:
Perk #1: Produce Content at Scale
Content is king. Most brand owners know this.
To keep up with the amount of content being produced nowadays, you need to expand your library of brand assets. Content repurposing allows you to reuse existing visual content in fresh ways. Without spending hours on producing it.
Plus, it's easier on marketing teams. Even if your content or marketing team is small, by recycling and upcycling old content, they can keep up with today's demands.
Perk #2: Save Money
Think of the production costs of a single piece of content. Is it really worth it to create, publish, and just forget?
Not really, we would argue. Especially since there are so many ways to turn one original blog post into multiple posts. Turning blog posts into stunning visual content, such as infographics or presentations sounds intimidating, but it's a breeze. Especially when you use a DAM system to manage brand and social media assets.
Perk #3: Save Time
No matter whether you are part of a marketing team at a small company or you create your own content — repurposing content saves you time. Creating things from scratch whether we're talking about a blog post or a visual list post takes time.
And we all know that we often find ourselves strapped for time. Repurposed content gives you a way of generating organic search traffic without the hassle. Especially when you use a DAM system.
For instance, you can save time by creating a library of templates that can be used over and over again without having to start from scratch. With a pre-set stack of design templates and brand assets, the content creation process flows smoothly.
The marketing and sales team can use these templates to repurpose content, without even reaching out to a professional graphic designer or the creative team. It's fast, easy, and effective.
Curious to see how you can recycle content with our design templates? Choose a template and get started. For free.
Perk #5: Reach a Wider Audience
If you're looking to expand your target audience, repurposing content is one way to go about it. This way, you take existing high-quality content and turn it into different formats.
Let's think about blog posts, for instance. They are usually packed with information. While very useful, a blog post isn't going to appeal to just anyone. Whoever is reading it has allotted the time and energy for it.
But how about all the other people that could be interested in your content? They might be left out. Think about that audience. What kind of new format could you come up with that they would actually interact with?
For instance, you can summarize the entire blog post into a social media post. Or, you can turn how-to posts into infographics or brochures.
When it comes to repurposed content, the key is to work with a target audience in mind.
Perk #6: Maintain Brand Consistency
Behind any reputable brand lies a sharp strategy, focused on maintaining brand consistency. When you repurpose content for social media or other platforms, you have the opportunity of creating consistency on multiple platforms.
And this is way easier when you also use a DAM platform to manage brand and social media assets. With a digital asset management system, you can use new assets or brand assets for your fresh content.
How to Repurpose Content With Digital Asset Management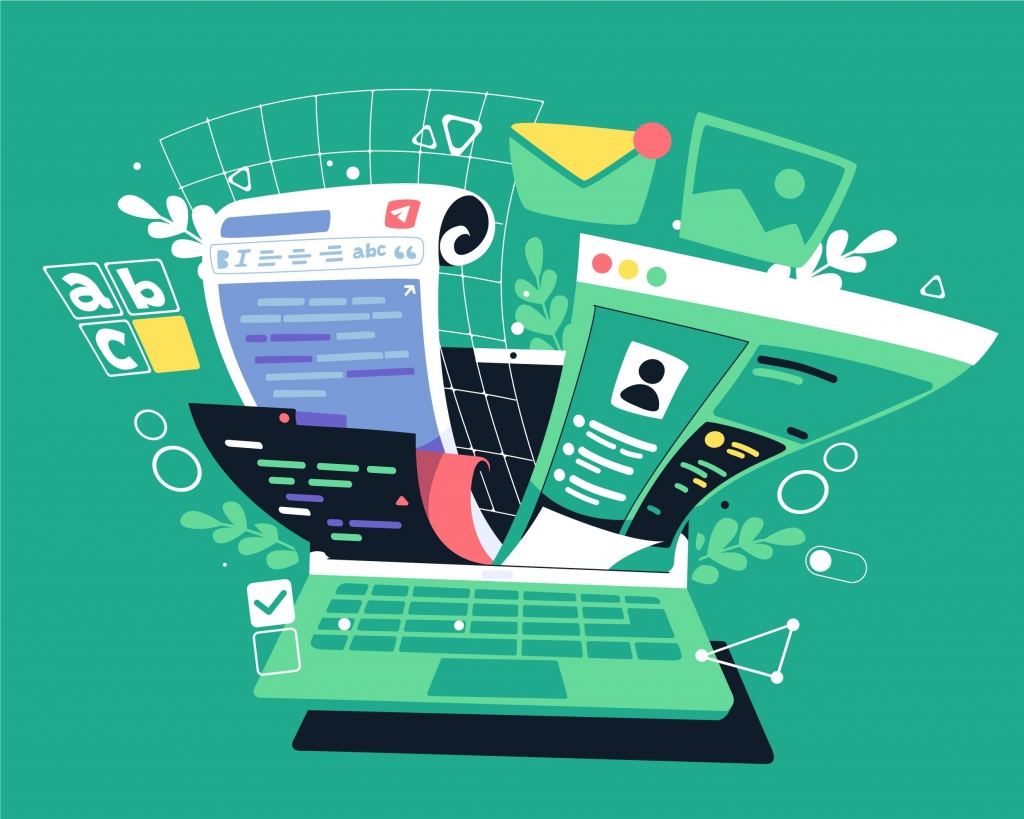 Source: Freepik
Content repurposing is a fantastic way to get more mileage out of your content. However,you want to do it as quickly as possible, while also delivering high-quality content.
Wasting hours to find the right images and all the brand assets is a no-go. You'd be better off just creating fresh content from scratch. So what's the solution? With a DAM platform, repurposing assets is quick, fun, and easy.
Digital asset management (DAM) systems are ideal for content repurposing. A DAM system is a software platform that helps you manage all of your digital assets in one place. This includes everything from images and videos to social media assets and website files. By using a DAM system, you can easily find and reuse content across all of your channels.
Let's say you want to turn a blog post into a social media post. Well, with a DAM, creating content is like a walk in the park. Since this is a single source of truth for the entire company, you can simply access branded templates, add your text, images, brand assets, and you're done!
But we all know that one of the hardest parts when it comes to repurposing content is choosing which piece to repurpose. With a DAM system, you can add labels to your content, store it in a central hub, and tag the content which is redeemable for being repurposed.
Another key benefit of a digital asset management system is that you can easily check how each social media asset or piece of content is performing, as long as it's stored in the DAM system. This is a great way of finding evergreen content that can then be repurposed.
What To Keep In Mind When Repurposing Existing Content
There's an art to repurposing content. Going out on a whim can work out, but why risk it? Here are a few tips for repurposing content. The smart way.
1. How To Choose Which Content To Upcycle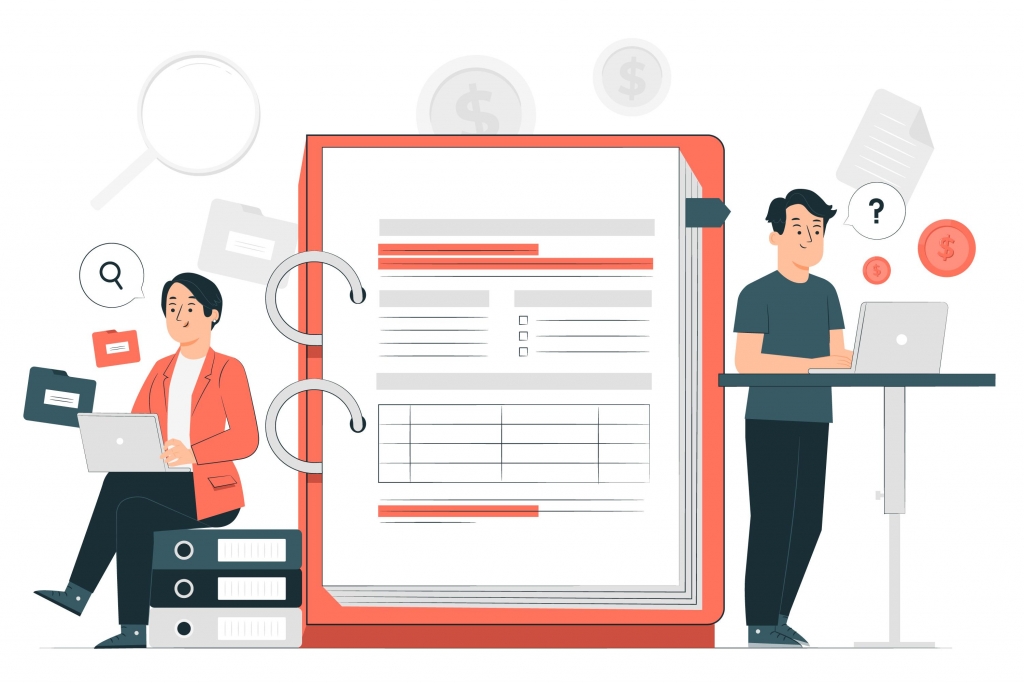 Source: Freepik
Before you go about repurposing content, you might want to audit all your content. After all, you don't want to repurpose something that has no engagement whatsoever. That's a hint that people don't find it interesting, engaging, or useful.
So how do you go about this? Well, here are a few strategies:
Label Evergreen Content In Your DAM System
Think about the super valuable content you've produced so far. Add it to your DAM system and label it. This way, you'll always have old blog posts on hand which you can easily repurpose.
Don't have any evergreen content? Well, you should create some. Evergreen content is the type of content that stays valuable even as years pass. Think of "how-to" blog posts, guides on certain topics or listicles.
Add Content Repurposing to Your To-Do List for All Content You Produce
Another way to stay on top of your content repurposing strategy is to add to your workflow. This way, each time you create a fresh new piece, you'll know that this too has to be repurposed.
Perform Some Keyword Research
One of the best ways to find out what your audience wants to see is to perform some keyword research. Say you want to turn a blog post into a podcast episode which you will post on Youtube. In this case, you'll want to use a keyword research tool like KeywordTool.io or Ahrefs to check the pulse of your community.
What are they looking for? What's lacking? How can I add some added value to the existing content?
Find Out Which Of Your Posts Bring Traffic and Engagement
Original posts that are performing well are suitable candidates when you want to repurpose content for social media. Use a tool like Google Analytics or SpyFu to find out which of your blog posts are loved in your community.
See What The People Ask
Use tools such as Buzzsumo or People Ask to inspire your content creation process. Buzzsumo is great if you want to repurpose content for social media, while People Ask is awesome for creating content that ranks on Google, such as blogs or guest posts.
2. Ideas For Content Repurposing That Your Audience Will Love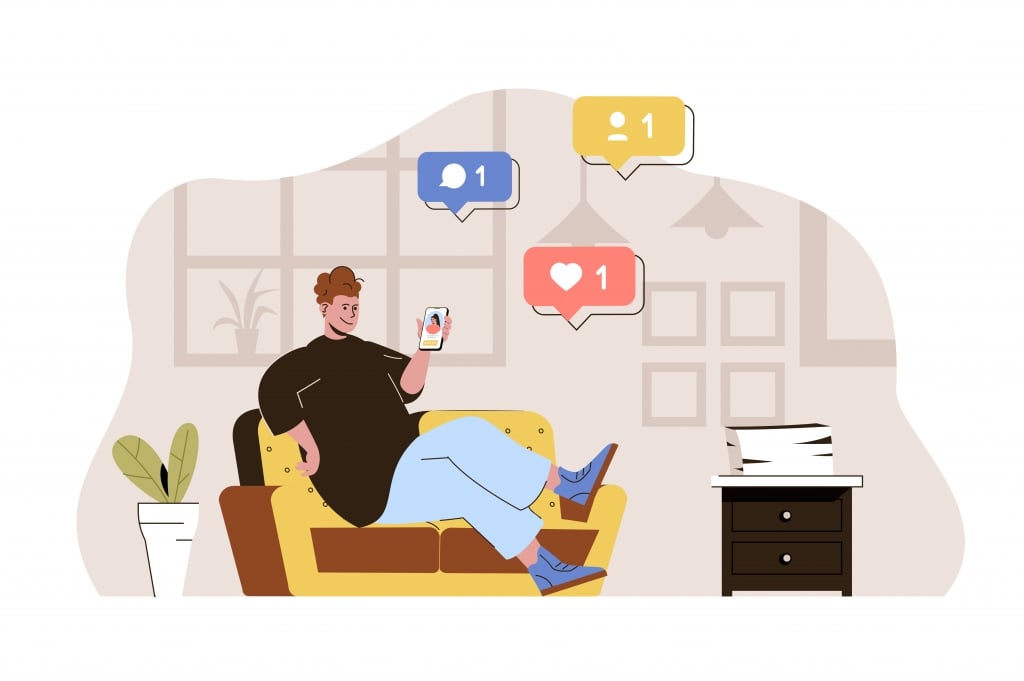 Source: Vecteezy
You found your evergreen content. Now what? Well, now it's time to recycle it.
In case you were feeling uninspired, we've gathered some ideas to spark that creative fuel.
Recycle a Blog Post Into an Ebook
You most likely already have an Ebook, you just don't know it yet. If there's an old post that people are loving, it might just be that it's suitable for being converted into an Ebook.
Ebooks are all the rave right now. People love them. They are packed with information, but they use images and graphics to deliver it in a digestible way. And they are a great source of passive income.
So, what are you waiting for?
Check our Ebook Templates if you want to get inspired to create your own.
Recycle a Blog Post Into an Email Newsletter Series
Did you know that a newsletter is a superb way of turning prospects into customers? It's a way of letting them into your world, of them getting to know your brand's personality and values. What's more, email marketing is one of those low-risk, high reward strategies that can bring you more sales in the long run.
Email newsletters help build your authority and credibility in the field. Plus, when you recycle blog posts and turn them into a newsletter, you save time and money.
Turn Blog Posts Into Infographics
A high-quality infographic will be applauded by just about anyone. They're fun, informative, and quick to go through. The perfect content for today's busy age.
And many blog posts can be turned into successful infographics that bring you traffic, engagement, and sales!
If you don't know how to create killer infographics, don't worry. We got you covered. Check out Xara's article on the topic.
Convert a Webinar Into a Presentation
While webinars are great for those who want to go in-depth on a topic, they aren't exactly the right fit for everyone. That's why you can turn a webinar into a presentation. Recycling content this way allows you to reach a new audience: those who are interested in visual, rather than audio content.
Choose Xara To Recycle Content The Smart Way
If you're a brand owner, repurposing content is a game-changer. Not only can it increase your ROI and engagement rates, but it also saves you precious time and money, while helping you build brand recognition.
Especially if you use a digital asset management system like Xara. With it, you can manage brand assets with ease, upload evergreen visual content into the platform and repurpose digital assets in order to create awesome new content out of previous pieces.
All within one platform. Curious to find out how to recycle content with Xara? Try it out for free! No strings attached.
How To Repurpose Content For Your Brand With a DAM System appeared first on Xara Cloud.