Sales teams often deal with complex information that they need to translate into graphic elements to get their audience's attention.
Producing visual resources out of thin air can be challenging, especially when you've got complex ideas to share.
If you need to convey ideas to your targeted audience, a visual communication platform is essential. A visual communication platform can help you turn text-heavy content into visual resources that you can use to present information.
Communicating information effectively is key in a world of continuously decreasing attention spans.
For this reason, we'll explore why strong visual communication is crucial for the success of an organization and how you can create content using one starting today!
What Is A Visual Communication Platform?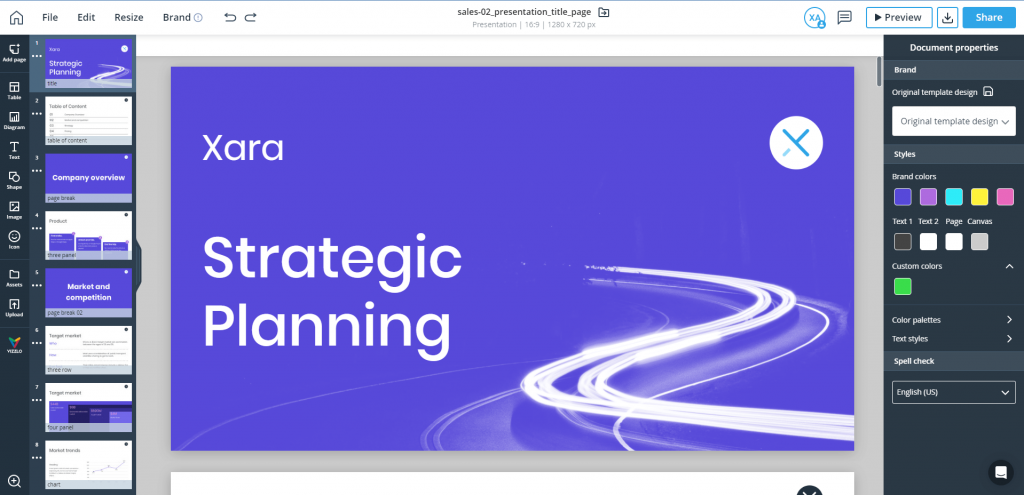 Source
A visual communication platform (VCP) is a digital tool that allows you to create and share visual content with your sales team or audience of importance. Visual communication platforms make it easy to manage, distribute, and track all the visual content that you're producing or sharing.
You can then use the visual elements for your content marketing strategy and help your audience understand your message easily.
Perhaps you're looking to convey complex information to your sales team or new employees, in which data storytelling becomes imperative.
With Xara, you can create your own visual communication platform and collaborate with your team live on any project. The best part is that you can create stunning designs using our templates in just minutes and then share them with the visual content with your audience.
It's easy to use – anyone can create and edit content to enhance their visual storytelling campaign.
This way, you can create visual aids for your social media or web marketing using collaborative tools rather than traditional methods. The best part? You're saving plenty of time and resources in the process.
How To Use A Visual Communication Platform In Your Sales Strategy?
A visual communication platform can help your sales team make it easier to communicate with clients. For example, if a client wants to see your product sheet by the next meeting, you can easily use a VCP to display data visualizations.
A sales strategy incorporating visuals produces a compelling story rather than a data display. To effectively use visual communication in your strategy, you need to learn what works and doesn't.
In general, people pay attention to whatever can evoke emotion within them. If you want to get an emotional reaction from your audience, you need to have a compelling story.
You can do so by using many types of visual components in your visual communication strategies. Visual elements like short clips, pie charts, still images, or other symbols are some examples of effective visual communication.
The main point is to communicate visually and not rely heavily on text. Regardless of the project you're running, raw data isn't going to draw attention.
Like a specialized platform, a visual communicator can help sales teams communicate more effectively with their customers. How? by sharing information about their product or service via video, images, or other examples of visual communication.
Why do Sales Teams Need A Visual Communication Platform?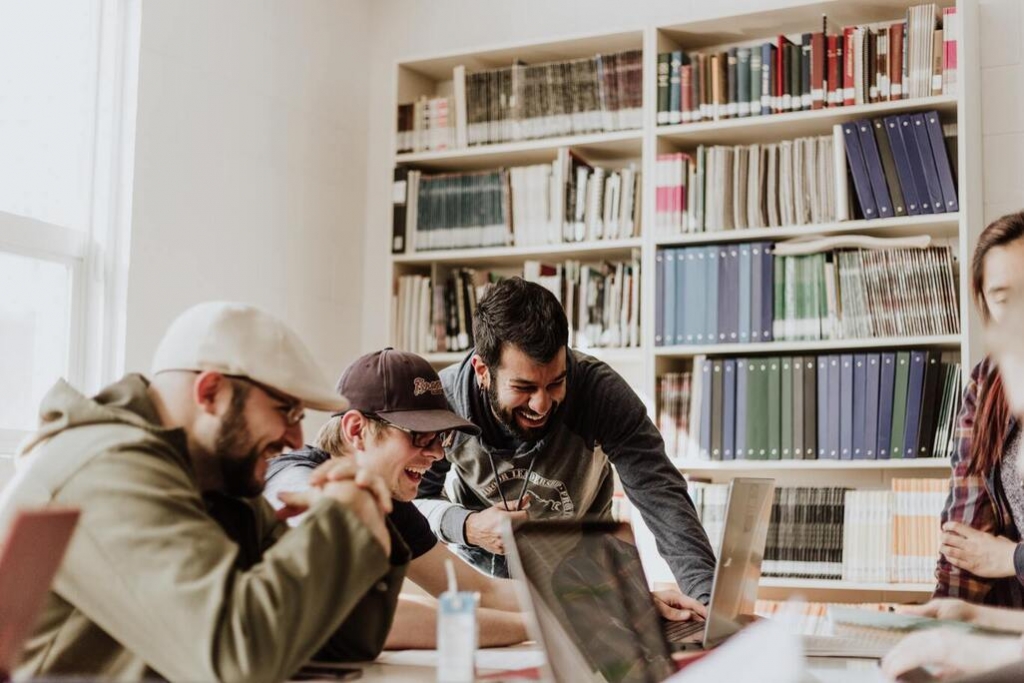 Source
A VCP will help your team gain a deeper understanding of any process or standard operating procedure. It will also help you save time in the creation process of your branded content.
How? Well, if your sales team is working on a new concept or a rebranding strategy, they need to share a common workspace.
How else would you create branded content as a team? What about live collaboration and feedback? Or editing out mistakes from alternative devices?
A VCP not only has these features but also helps speed up content creation. Many organizations get content done rapidly and effortlessly using templates and editing features.
Let's take a classical example of social media channels. Certain platforms (like Instagram) don't allow posting without attaching visual elements (like images or videos).
You must create those posts and follow your usual chain of command before posting. Then, if the visual communication strategy or the visual presentation is off, you need to tweak it. Perhaps your direct supervisor wants to make a few changes themselves before posting.
All these operations are possible using a visual communication platform that facilitates collaboration. However, sales teams can use a visual communication platform for more than just content strategies.
The Benefits of A Visual Communication Strategy
With a VCP, companies and sales teams can quickly create professional-looking marketing and sales collateral that will help them increase brand awareness.
Moreover, you can use it to build trust with potential customers and increase conversions. However, many other benefits arise with using a visual communication site.
Here are the main benefits of using a visual communication platform:
A VCP will help your team create compelling visuals with less time and effort.
It will help you achieve brand consistency across all applications, documents, sites, and presentations.
It makes it easy to manage, distribute, and track all the visual content you produce or share.
It helps teams of all kinds improve collaboration and manage their documents, meetings, schedules, and more.
It helps increase customer engagement and improve user experience and conversions.
It can help you track how your documents perform.
All in all, a visual communication platform is great for collaboration because everyone can work on the same project without having to worry about saving or losing their progress.
What Are The Challenges of Visual Communication In Sales And How To Overcome Them?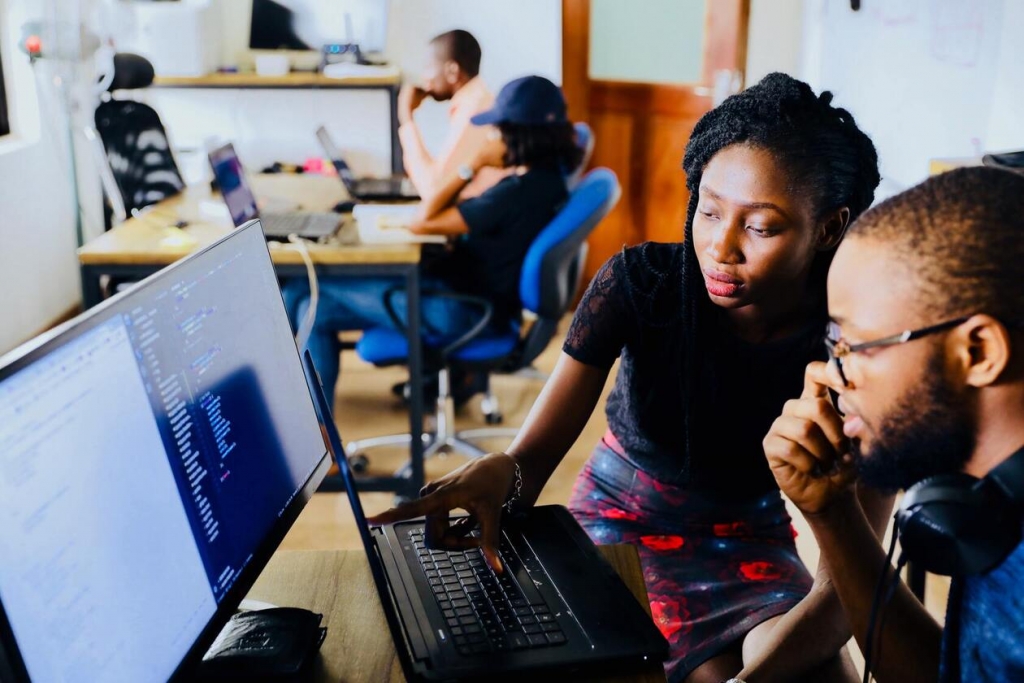 Source
Visual communication in sales is one of the most important aspects of a business. It helps you convey your message to the customers and helps them understand what you are trying to say.
However, there are some challenges that you need to overcome while using visual communication in sales.
The first challenge is that people don't like reading long texts. They want something short and sweet to get to the point quickly. Therefore, you must make sure that your message is short and simple.
The second challenge is that people tend to forget things easily unless they are visually reinforced with something else, such as images or videos etc.. Therefore, you must use visuals such as graphs, charts, etc., so people will remember what they have read or seen better than just reading text alone.
The third challenge is related to visual imagery itself. Visual communications aren't the same for everyone. They say a picture is worth a thousand words, but you may never know which words your audience hears.
Be careful with each aspect of your visual storytelling strategy. You need to pay high attention to your visual communications, as they allow you to connect with your audience and sales team.
Fortunately, there are ways around this—you can use Xara to build your own visual communication platform in minutes and boost your sales team's performance!
Conclusion: Visual Communication Platform — A Must-Have For Any Salesperson
Sales teams are always under pressure to be creative and convey their message clearly and concisely through images and videos.
This can be challenging for many salespeople who may not have the skills needed to create high-quality visuals for their business.
A visual communication platform gives you access to all the latest graphics, themes, animations, and templates. This way, you can quickly create engaging visual imagery to convey ideas to your target audience.
A VCP is a must-have tool for any sales team that wants to close more deals. It provides visual context about customers, allowing for the most efficient collaboration across your organization, including sales, support, and marketing teams.
Try out Xara for free today and harness the power of a VCP designed especially for sales teams worldwide!