Icons play a significant role in enhancing user experience. But they aren't always easy to design. In fact, it's often a struggle to create the perfect icon set that will resonate with your website's audience while effectively conveying the intended message.
The good news is that you don't have to start from scratch. There are many amazing places where you can download free icons for website design. In this article, we have listed 9 such trusted and high-quality resources that offer free icon packs in a variety of categories.
9 Places That Offer Free Icons for Website
Iconbuddy
IconScout
Blendicons
Font Awesome
Glyphs
Flaticon
Iconduck
IconArchive
Iconfinder
Let's explore these free icon websites in more detail.

1. Iconbuddy
Iconbuddy is our go-to free icons website. They have over 180k+ open source icons that you can customize and personalize by changing colors and design styles. You can also download free icons in formats like SVG, PNG, and WEBP and use them seamlessly into React.js JSX or Base64 code.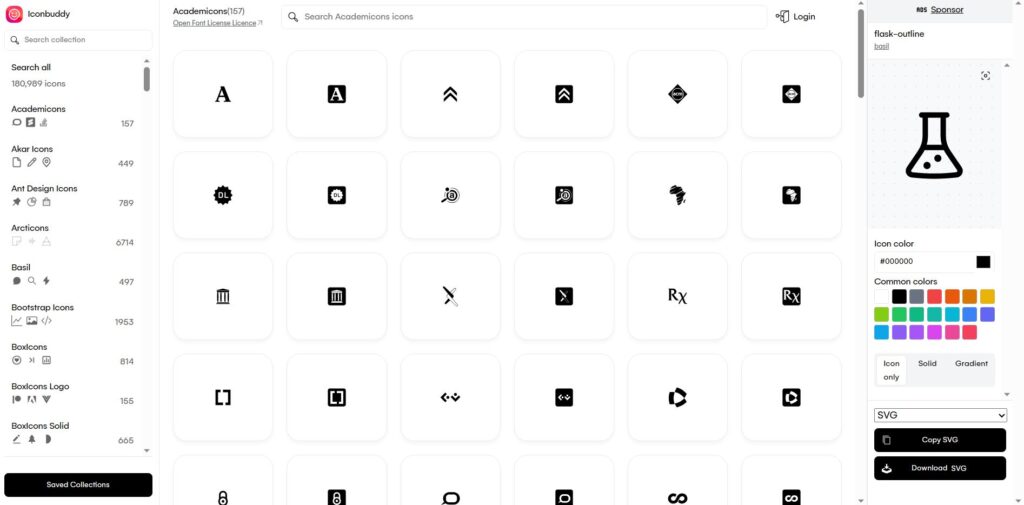 2. IconScout
IconScout offers over 6.5 Million icons, with 35,000 new ones added weekly. While not all icons are available for free, their separate repository offers 220,066 free icons that you can download in various icon styles, including colored outline, doodle, dual tone, flat, gradient, isometric, sticker, etc.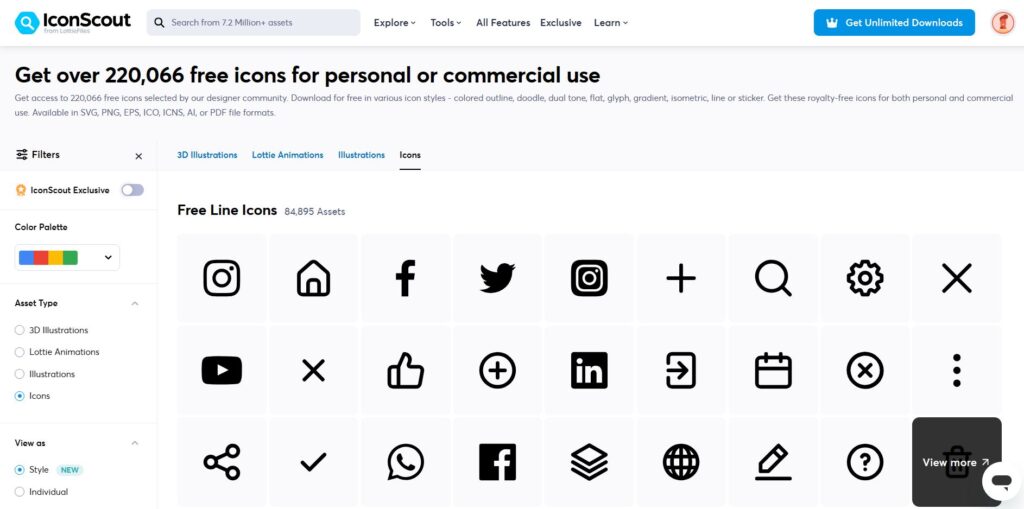 3. Blendicons
Blendicons is a collection of over 200K high-quality icons that you can download for free. You can effortlessly adjust the colors and sizes of these icons or download them in editable formats like SVG to customize them perfectly with your design aesthetics.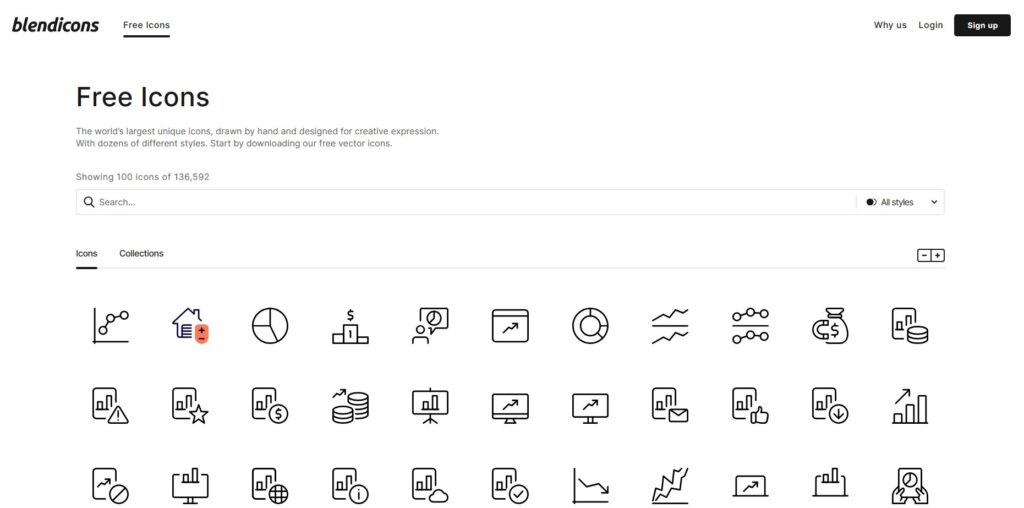 4. Font Awesome
Font Awesome is another great place where you can download free icons for web design. Although they have a smaller library of free icons (around 2000), they offer unique customization options. For example, apart from changing the colors and sizes, you can also effortlessly add animations to your icons. This would help in making your designs more engaging and dynamic.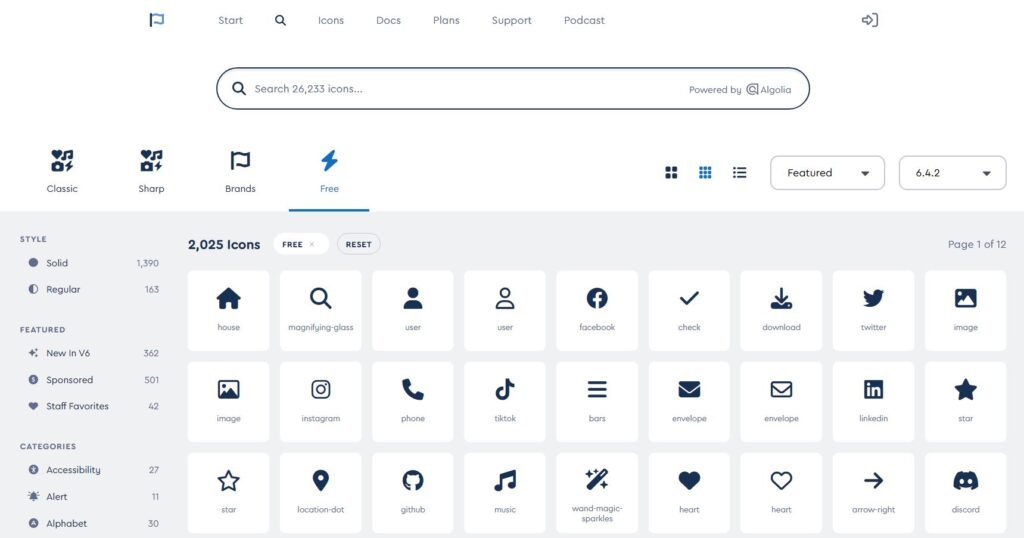 5. Glyphs
Glyphs is another favorite resource among our list of free icon websites. This platform provides access to thousands of editable and downloadable icons that are designed in Figma. Here you can find any kind of icon you want for your website interface in whichever variant you prefer.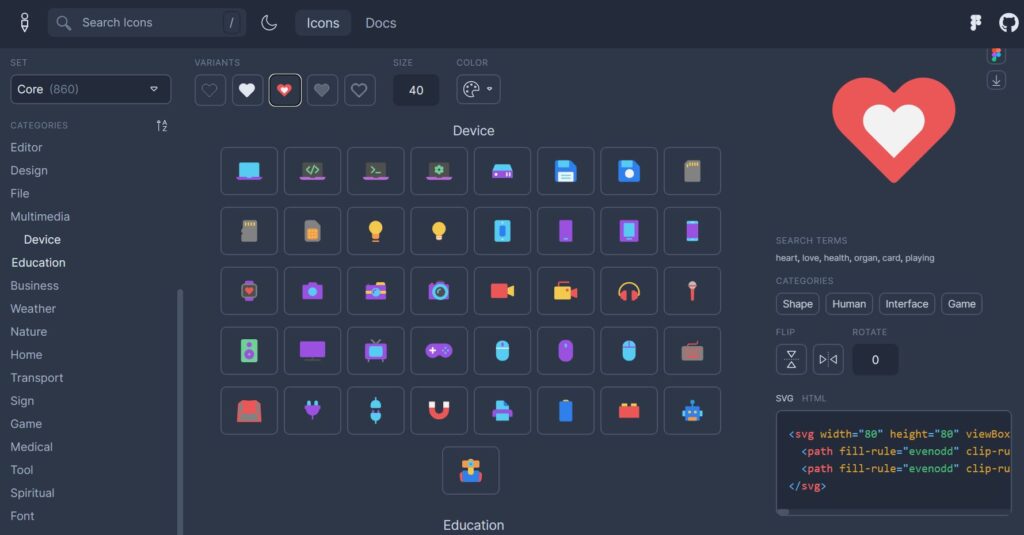 6. Flaticon
Flaticon by Freepik is hands down the largest database of both free and premium icons. They offer a range of icons, both static and animated, in various styles, colors, and shapes.

It's an especially great option if you're using Figma for your web design because they have a dedicated Figma plugin that will allow you to import icons directly into your Figma file.
7. Iconduck
Iconduck gives you access to 300,000+ free open-source icons, emojis, and illustrations. You can easily browse through their library and download the icons in multiple PNG sizes or simply integrate Icondunk with Canva or Figma.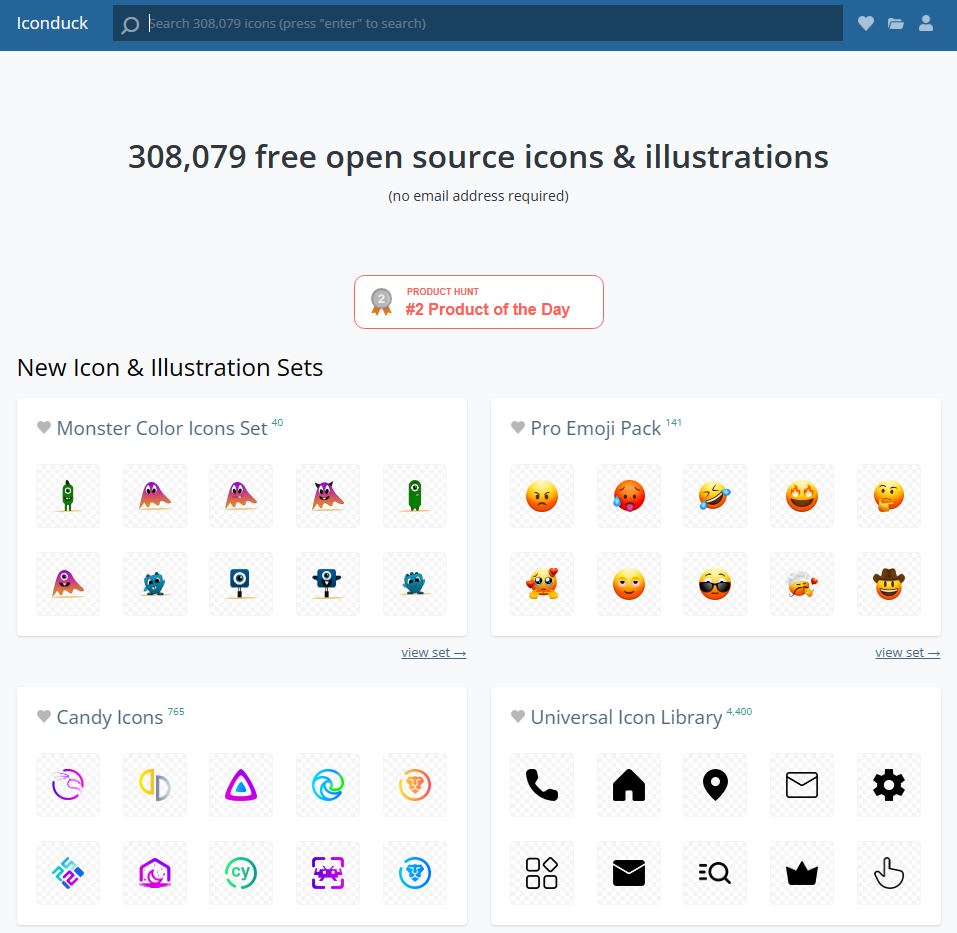 8. IconArchive
For more than 20 years, IconArchive has been a favorite place for many web developers and graphic designers. This website offers 800,000 free icons without login or any subscription. All you need to do is search for what you want, select the download format, and get your free and high-quality icons.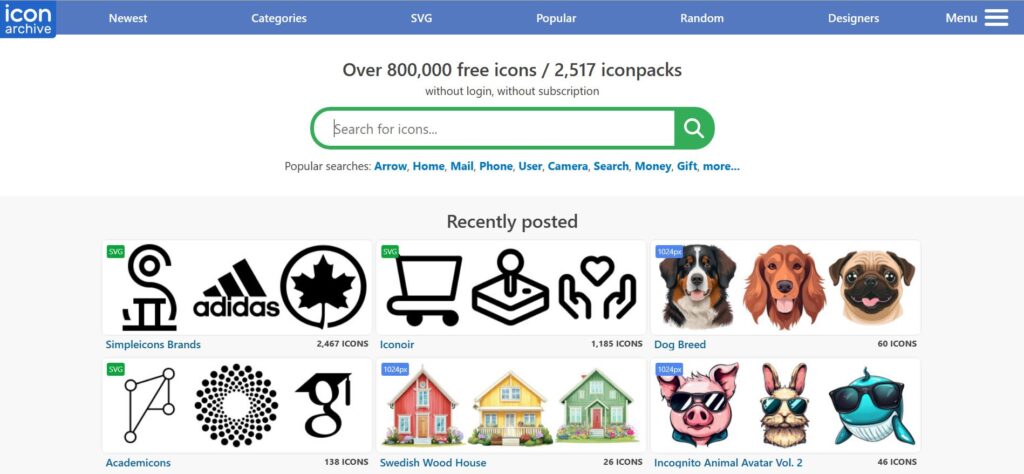 9. Iconfinder
Iconfinder gives you access to more than 248,795 free icons in one place. You can easily download them in SVG and PNG formats and use them for all your projects, including web design, mobile apps, or presentations.
Summing Up: Free Icons for Website Design
All the resources listed in this article are our top picks for getting free icons for commercial use. We have been using them for years, but we'll recommend you properly check the licensing of each icon and icon set before using them in your personal or commercial projects.
If you want a unique set of icons designed from scratch just for your brand, then sign up for our unlimited graphic design services. We have a team of talented designers who can help you design icons that will perfectly complement your brand image.

9 Trusted Sources That Offer Free Icons for Website Design first appeared on Digifloat