Lead generation begins before a customer has shown interest in purchasing a product or service from your business. It all starts with creating an opportunity for you to sell something to that person.
There are many different ways to generate leads and create opportunities for sales, but it all comes down to knowing how to identify potential customers and then reach out to them.
This article will teach you how to use your ebook for lead generation by breaking down the steps into 17 proven lead generation strategies. Without further ado, let's begin!
What Is a Lead Generation Process and How To Get Started With One
Lead generation is a marketing process that allows you to generate leads—people who have expressed interest in your products or services—and convert them into sales.
A lead generation process can be highly effective if done correctly, but it's also one of the most challenging processes to implement because it requires you to attract new customers and convert them into buyers.
A sales team may use lead generation tools that help convert these people into buying customers, but the most effective campaigns remain those that keep a consumer-centric approach and provide helpful information in their ebooks.
Unfortunately, not many businesses focus on the right side of a lead generation campaign, as they fail to provide real added value for their prospects and over-deliver promotional in their ebooks content instead.
Luckily for you, this is not what we're going to focus on in this guide. Instead, we'll teach you how to create a valuable ebook from scratch, create a landing page, and promote your lead generation campaign to reach as many high-quality leads as possible.
Why Ebooks Are Widely Used To Generate Leads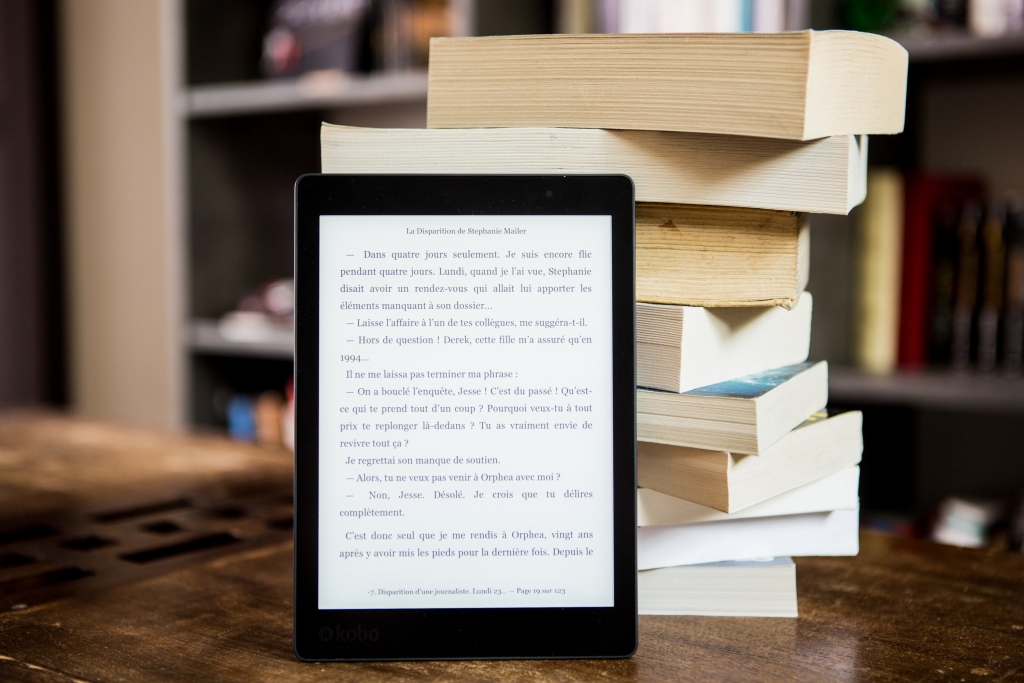 Source
Ebooks are an excellent way to educate people about your brand and increase sales while providing added value for your audience. They're also effortless to create, but we'll get to that later.
Once you've created your ebook, you can distribute it across multiple marketing channels quickly and easily. You can promote your ebook through your website, social media accounts, email list, blog posts, and many other places.
In fact, that's how you lead generation — by promoting an ebook on all the relevant platforms and having a solid content marketing strategy. Ebooks are one of the top tools used for lead scoring.
Marketing and sales teams worldwide use ebooks to provide value for the reader. Instead of just trying to sell something directly from your website, you can use an ebook as a lead generation tool by providing valuable information about your product or service in an informational way and hoping to service qualified leads in a way that turns them into buying customers.
17 Tips To Create an Ebook That Boosts Your Lead Generation Strategies
By now, you should know that ebooks are great for generating leads because:
They're easy to distribute to a large audience through marketing channels like social media
They make it easy to establish your expertise in the online space and grow brand awareness
They're easy to create, update and customize over time
Now, let's check out 17 powerful tactics that you can use to make your ebook stand out and generate qualified leads by improving your sales pipeline. Here we go!
1. Start With An Ebook Template To Save Time and Ensure a High-Quality End Product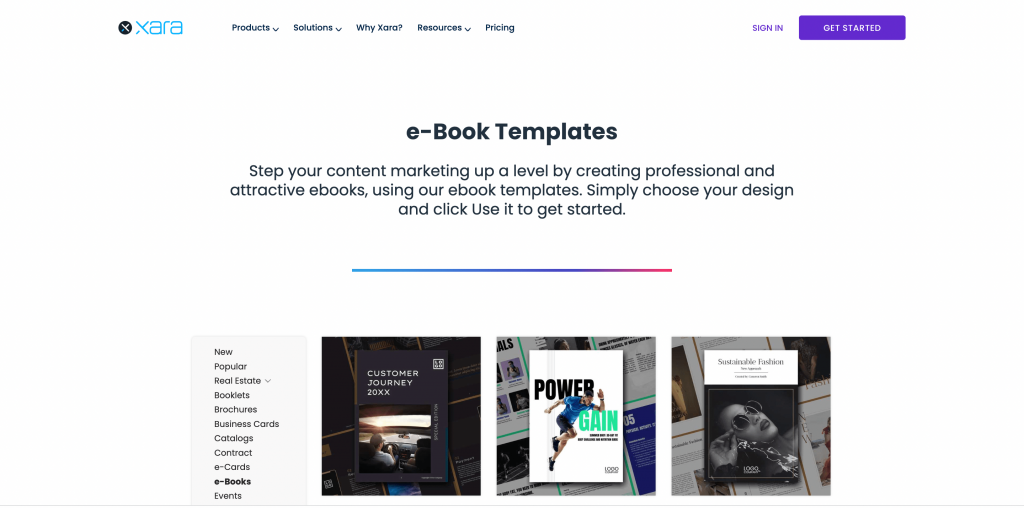 Source
Ebooks are a great way to generate leads for your business—but they can be time-consuming to create. It's easy to get overwhelmed when you or your sales team are trying to write the content for an ebook, especially if it's the first time you've done it.
You may not know whether you should start with the color branding, the style, the formatting, or get going with the lead generation campaigns before anything else.
For this reason, you can use an ebook template as a starting point for your own ebook. This will allow you to focus on creating high-quality content while ensuring that it will be easy for readers to understand. Plus, it'll save you a ton of time!
Another benefit of using an ebook template is that it gives you an outline of what needs to go into each section of the book. This makes creating an ebook targeted at your prospective customers much more accessible than if you were just making things up as you go along!
2. Write Your Ebook With Your Target Audience In Mind
The process of lead generation begins with identifying your target audience and determining what they want. You'll then need to create a lead-generation campaign that will appeal to these people based on their needs, concerns, and interests.
When you have a target audience in mind, the content of your ebook is automatically produced to get their interest. You must speak directly to them as if you know what it's in their mind and engage in dialogue derived from your understanding of what they need.
To reach that level of connectedness with your target audience and engage them in your story, they need to relate to the content of your ebook. So, ask yourself?
Who are these people? Who are you addressing?
What do they want and need to hear?
Where are they from?
What do they do for a living?
What are their interests or hobbies?
There are many different ways to upscale your lead generation strategies and create opportunities for sales, but it all comes down to knowing how to identify potential customers and then reach out to them.
3. Use Forums to Understand The Questions and The Needs of People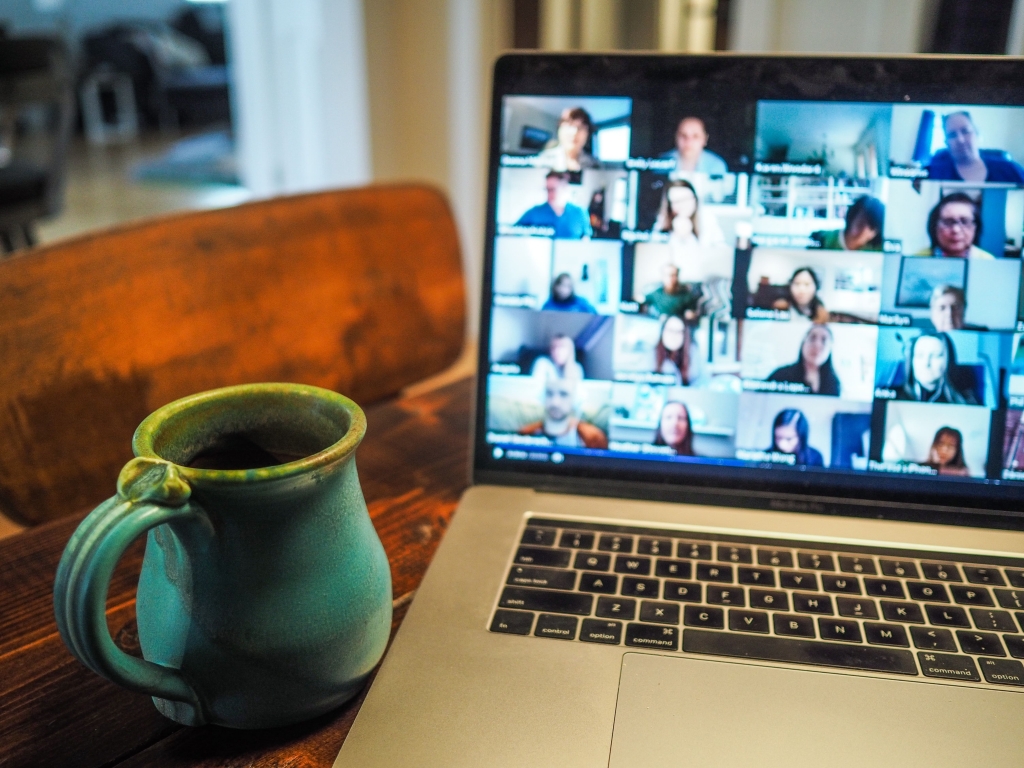 Source
Every lead gen process starts with an outline of your content marketing strategy. Respectively, lead generation marketing needs a hook or a problem to address through your ebook.
So, where can you find these hot topics of interest? Forums!
Quora and Reddit are among the most popular online forums out there, but there are many other options to try out as well. Consider joining Facebook groups as well—there are a lot of people who come together to discuss their problems over there. (When we say a lot, we mean 1.8 billion people!)
These digital platforms are not only outstanding resources for your marketing strategy or your outbound lead generation campaign but also the tool you need to find the perfect problem to address in your ebook.
4. Use Actionable Words and Be Persuasive In Your Formulation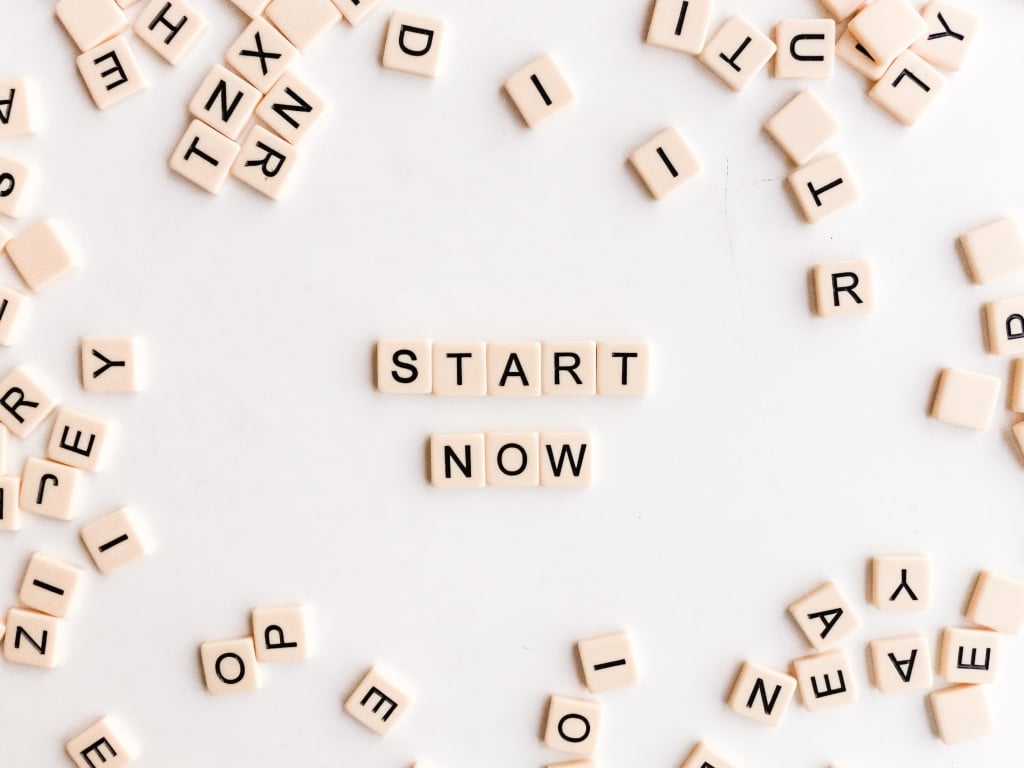 Source
If you want to generate leads fast through your ebook, be sure to use actionable words and be persuasive in your formulation.
Persuasive writing is not about telling people what to do but instead explaining why they should do it and how it will benefit them. It's a subtle difference but an important one—you're not telling them what to do; you're helping them see why it would be beneficial for them if they did it.
Here are some examples of actionable words or persuasive formulations that you can use:
"Download Now" or "Buy Now"
Personal pronouns like "I" and "you."
"Check out the link below."
"Sign up for the offer here."
"Start your free trial!"
A good marketing team knows that these formulations work because these words imply that something needs to be done with the content. They motivate the reader to be present and engage with the content rather than just reading it passively.
The pronouns help readers relate better with the author, which makes them more willing to take action on what they read.
5. Make It Easy For Your Prospects To Get Their Hands On Your Ebook
When you're ready to launch a new ebook, you want to make it as easy as possible for your new leads to get their hands on it.
It's not enough to just have the ebook—you need to get it in front of people's eyes, which means you have to nurture leads as part of your lead generation funnel.
Here are some examples of actions you can take to make it easy for your new leads to get your ebook:
Upload it on a website with easy-to-find links
Use popular formats (PDF or EPUB)
Name the file "ebook" or "download" so users know what they'll be getting
Use multiple calls-to-action that lead users to the link where they can download it
Regardless of your ebook's content or website's design, make sure that there's clear language on the page that explains who the ebook is for, what it's about, and why they should care, on top of the rest of our recommendations.
6. Drive Leads With High-Quality Illustrations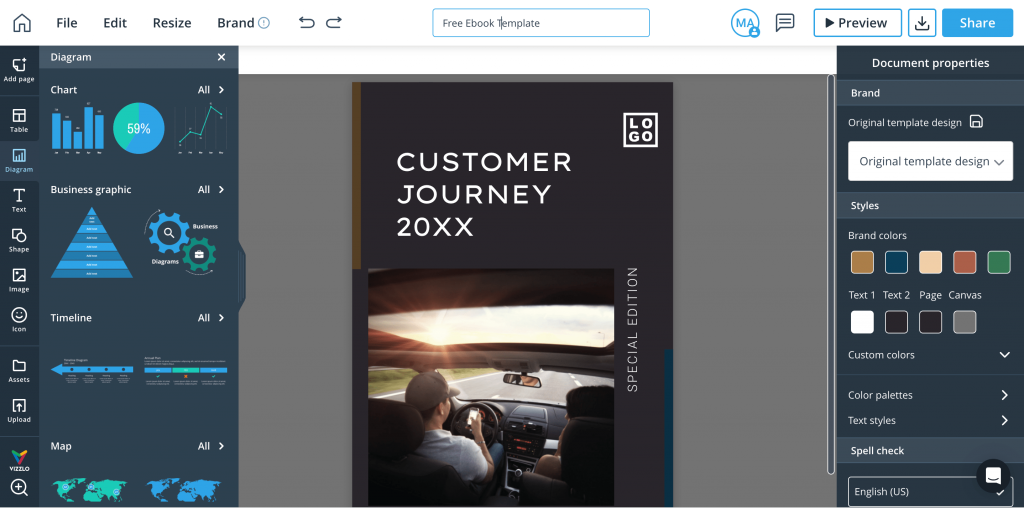 Source
We all know that content is king. But what if you have tons of great content, but no one is reading it? That's where illustrations come in to save the day.
You need to consider how to use illustrations in your ebook to help with visual communication. If you don't have the right images, then your readers may not be able to understand what you are trying to say in your text.
The good part is that you don't have to use too many pictures or infographics, as ebooks are largely popular for their text content. However, when uploading illustrations, ensure that the files aren't too large, but make sure they are suggestive and relevant to your ebook.
If you're not sure whether you should use images or how you want to implement them in your ebook, try one of our many free ebook templates and simply replace our suggestions with your picture of choice.
Feel free to use our free extensive photo gallery to upload suggestive visual content or create infographics like charts or pies with our diagram feature (pictured in the photo above).
7. Make Your Ebook Valuable, Short, and Sweet
When it comes to writing an ebook, it's important to keep your content short and sweet. The longer your book is, the more likely it is that readers will lose interest and stop reading.
Unfortunately, the rule applies to shorter ebooks too. If you don't write enough, people may confuse your ebook for a booklet.
As a rule of thumb, you need to be super-concise in your writing while delivering valuable information. If you're struggling with how to make your ebook as valuable as possible without making it too long or too short, try these tips:
Make sure each chapter has a clearly defined purpose and theme that ties into the overall purpose of your book.
Use subheadings and lists to break up large blocks of text into smaller chunks so that readers can easily scan through what they want to read first rather than having to read everything from beginning to end (which can be overwhelming).
Keep in mind who's reading this eBook – if it's for beginners, then use simple language, but if it's for experts, use more advanced terminology (within reason).
Keep in mind that your purpose with this ebook is to drive leads. Other steps follow after a qualified lead engages with your call-to-action and proceeds to make a purchase, so you don't want to keep them too long in one place, as the momentum goes away quickly.
8. Create a Landing Page For Your Ebook
It's time to turn your inbound leads into paying customers, and landing pages are the way to go.
With the right landing page, you can make buying your product or service easier for your qualified lead.
Landing pages for lead generation will:
Focus on a single goal (i.e., selling)
Encourage users to take action
Use design elements that make it easy for users to complete their goal (i.e., checkout)
We want to make it clear that a landing page is not a complete website but a space to capture people who have already expressed interest in buying your product.
In addition to giving them instructions on how to purchase the ebook, you also have the opportunity to use this space as an opportunity to tell them more about yourself, your business, and/or what inspired you to write this ebook.
9. Collaborate With Influencers From Your Industry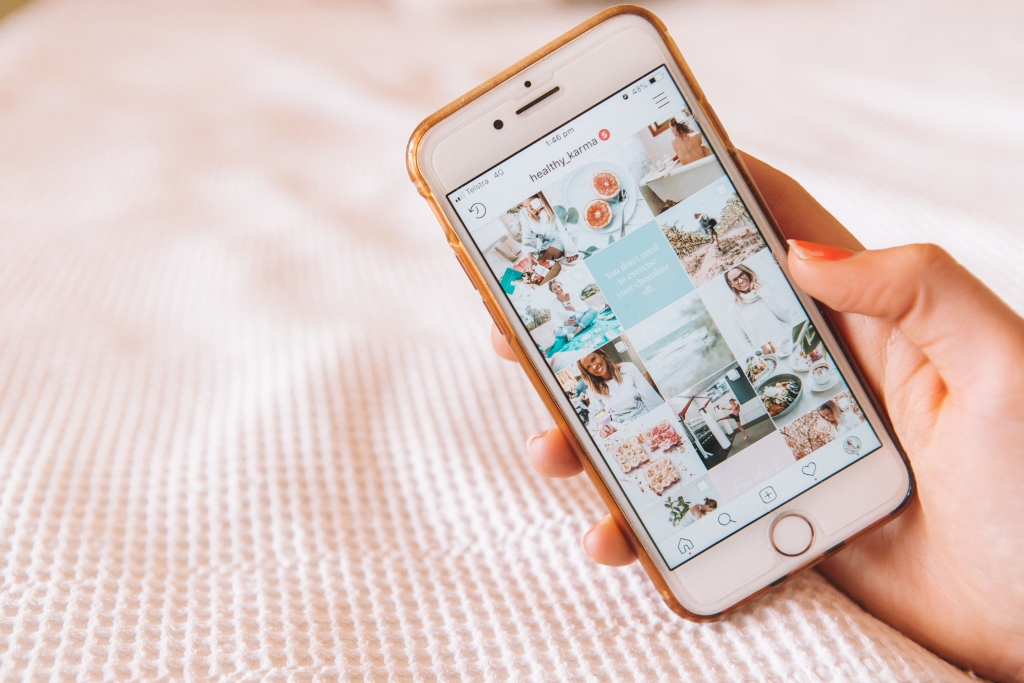 Source
If you want to capture leads with your ebook, the most important thing you can do is promote it. The best way to do this is by collaborating with influencers from your industry.
These are well-respected people and have a large following on social media platforms like Facebook, Twitter, Instagram, TikTok, or even Pinterest.
Their followers trust their opinions and recommendations, which means that when they share your ebook with their followers, it's going to be much more effective than if you were just shouting at them through a megaphone or something similar.
All the leads influencers could potentially reach will migrate to you through their referral and turn your lead generation strategies into a successful endeavour with each paying customer.
To pick the best influencers, follow the trends and the most used hashtags from your area of interest and see who ranks for your search query.
10. Harness The Power of Ads In The Lead Generation Process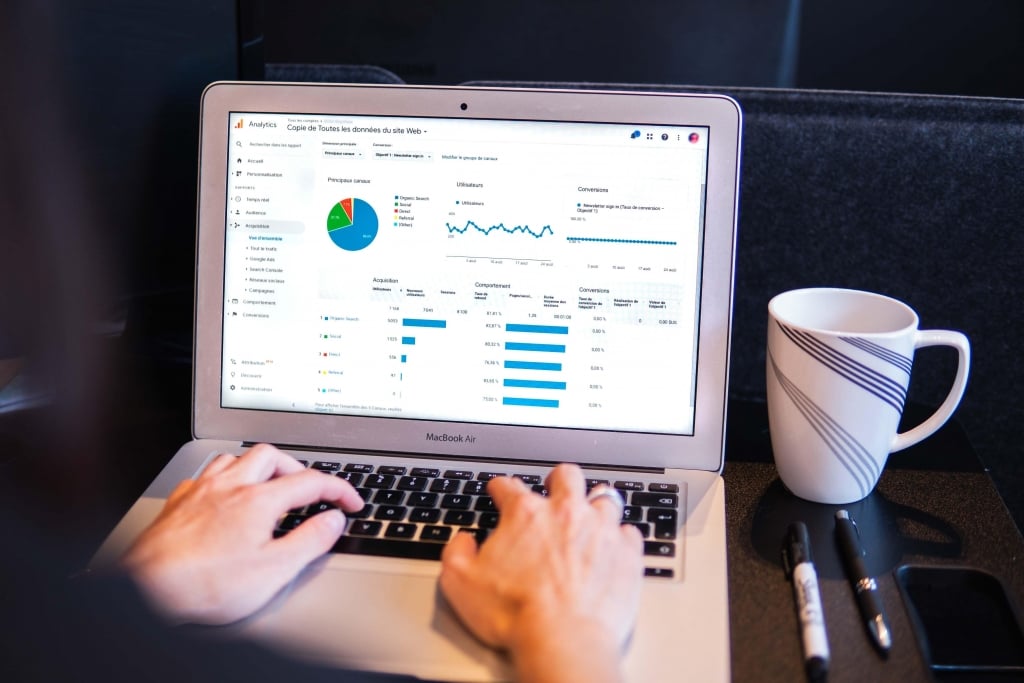 Source
If you're looking to promote your ebook, you need to learn how to leverage an ad campaign. An ad campaign is a series of ads that are used to promote a product or service.
If you have an ebook but don't have any leads, then you need to create an ad campaign so that people will know about it and buy it from you.
You can set up Google Ads, Facebook Ads, Twitter Ads, or any other ads on the platform you like.
When you run ads for your ebook, you're sending people to a landing page on your website where they can download the ebook for free. To attract leads, you can also ask them to provide their email address or contact in exchange for a free download.
Keep in mind that capturing leads and their contacts is as essential as the ad campaign itself, as you'll going to use those addresses to target further lead-generation efforts later on.
11. Promote Your Ebook As a Source of Free and Valuable Information
In the lead generation process, you need to promote your ebook as a source of free and valuable information.
Why? Because no one wants to read ads, but everyone loves freebies! If you have valuable information that people will want to read, you need to put it out there for them. Fortunately, you already know how to find problems on forums and provide a solution as part of your lead-generation efforts.
You can use this fact to build trust with potential customers by letting them know they can get the ebook for free by signing up for your newsletter or email list. This will help you with lead generation and increase sales.
Promote your ebook as a source of valuable information both for B2B lead generation prospects and for consumers directly. Most importantly, always highlight its best feature: It's FREE!
12. Use Youtube to Promote Your Ebook and Your Brand
Source
Youtube is an incredible platform for marketing. It's a way to connect with your audience in a way that feels more personal, and it can be used to promote just about anything.
You can use Youtube to promote your ebook or any other content you want to put out there. If you're not sure where to start, here are some great tips on how to get started with video marketing:
1) Make sure that the title of your video is clear and concise. It should be descriptive of the video but not too long.
2) Include a short introduction in which you introduce yourself and explain what viewers will learn from watching this video.
3) Provide useful information about your ebook or product at the end of the video. This will make viewers want to buy it!
4) Create an eye-catching thumbnail to attract viewers and upscale lead generation (PS: You can do that for free using our Youtube Templates)
Keep in mind that your endeavours on Youtube aim to promote business growth through lead management and improve lead quality. Talk about what interests these people, and be concise.
13. Collaborate With Other Websites to Advertise Your Ebook on Their Platform
If you want to market your ebook online and drive lead generation for your product or service, collaborating with other websites to host your ebook or mention your program is one of the best ways to do so. This way, you can get your ebook in front of more people and improve your lead generation marketing. After all, you can only reach so many people alone.
More leads or retargeting existing customers on new platforms other than your own will also build brand awareness and strengthen social proof.
However, it can be hard to find sites that are willing to collaborate with you. The good news is that there are plenty of sites out there that are willing to work with other companies in order to make more money. The bad news is that they don't always want to work with ebooks or other digital products.
This means that if you want to collaborate with these sites, then you need to find ways around their rules and regulations so that they'll allow you onto their platform.
Use search engine marketing to look for these websites and ask your sales team, or the sales lead to negotiate a deal. The best way to look for these websites is on Google. Try out platforms that are doing lists of the best free ebooks out there or the best ways to start a certain activity (depending on what your ebook is about).
14. Collect Email Addresses or Contacts For Your Future Email Campaign
Email marketing is one of the most effective ways to drive leads and generate business, as you can use those addresses to target existing customers, start a referral program to boost online lead generation, and drive more leads.
But if you don't have a list of email addresses, how do you get started? Here are some tips:
Collect email addresses when you have an event
Collect email addresses during your sales process (through your landing pages)
Collect email addresses during your customer service process (if someone calls for a complaint or inquiry)
Make sure to store those email addresses in a safe space, like a downloaded file of an excel sheet or a USB stick that you keep around.
15. Take Care of Your Online Presence After Launching Your Ebook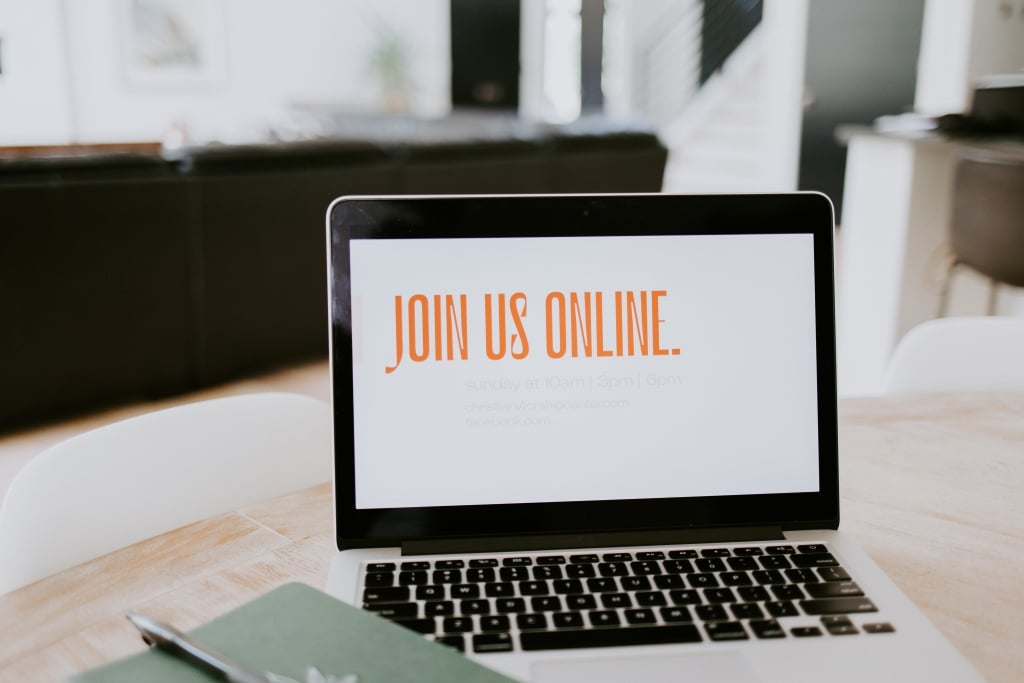 Source
Launching your ebook is an exciting moment, but it's only the beginning of your journey. Now that you've put all your hard work into creating the ebook, it's important to take some time to help it succeed and continue driving leads for your lead generation campaign.
Here are a few things that you can do to keep driving leads and establish an online presence:
Promote your ebook on social media using Linkedin, Facebook or Instagram templates.
Add a link to your ebook to your email signatures or headers.
Use email marketing software to send emails about your ebook to people who have signed up for updates from you in the past.
Create content based on topics related to the information presented in your ebook.
As a rule of thumb, be consistent in your posting schedule and update your prospective customers regularly to keep driving lead generation.
16. Check On Your Landing Page and Update The Ebook Regularly
As you continue to drive leads for your lead generation campaign, checking on your landing page and updating the ebook regularly is essential. This will ensure that you're keeping up with the latest trends and best practices in the industry.
Your landing page is a crucial part of your lead generation campaign. You need to make sure it's up-to-date, relevant, and engaging, or else you'll lose the interest of your target audience, and they won't convert.
To keep your landing page fresh, we recommend checking in at least once a month. If you notice that things have changed drastically since you last checked, or if any glaring errors on the page could prevent people from converting, consider updating it immediately.
You should also update your ebook at least once every three months. This keeps your ebook current and ensures that people who download it will still find value in their purchase.
With Xara's Share To The Web feature, you can update your document while the link stays the same. This way, every update you want to share with your audience is already in the first link you've sent their way. This is undoubtedly the way to go if you want to stay relevant and spam-free while updating your content marketing strategy.
17. Offer Benefits In Exchange For Valuable Referrals
If you're looking for a new way to drive leads for your lead generation campaign, consider offering benefits in exchange for referrals.
This can be done through a discount program or a get-one-for-free deal. Perhaps you have other resources you can offer, too, like access to webinars, courses, or free items.
Offering discounts or free products can help you build trust with potential customers and also enable you to gather more information on the quality of your product or service.
By offering incentives, you are incentivizing your customers to share their experiences with others. This is important because it increases word-of-mouth marketing, which is often difficult for businesses to achieve on their own.
The Conclusion That Every Marketer Should Know
When you're trying to sell something, it's essential to understand your audience.
If you want to drive leads for your lead generation campaign, you need to know how your audience thinks and feels. You need to be able to speak their language and show them that what you're offering is exactly what they need.
And the best way to do that? Through the power of design.
That's where Xara comes in. With Xara, you can create beautiful designs in minutes and save time on things like formatting and layout that take up so much of your day as a lead generation marketer. When it comes time for presentations, all you have to do is click "print" or "download" and voila! You have a presentation ready for clients or prospects who want more information about your product or service.
Get started for FREE now and have your first design ready in minutes!