Video is an increasingly powerful tool in the world of real estate. In fact, according to some studies, adding a video to your real estate listings can increase inquiries by as much as 403%. You should know which types of videos work best and how to create compelling videos that won't scare away or turn off potential buyers.
This article will teach you 12 proven tips on maximizing your real estate listings and attracting buyers like a pro using videos!
Let's dive in!
Why should you use video to showcase your Real Estate listings?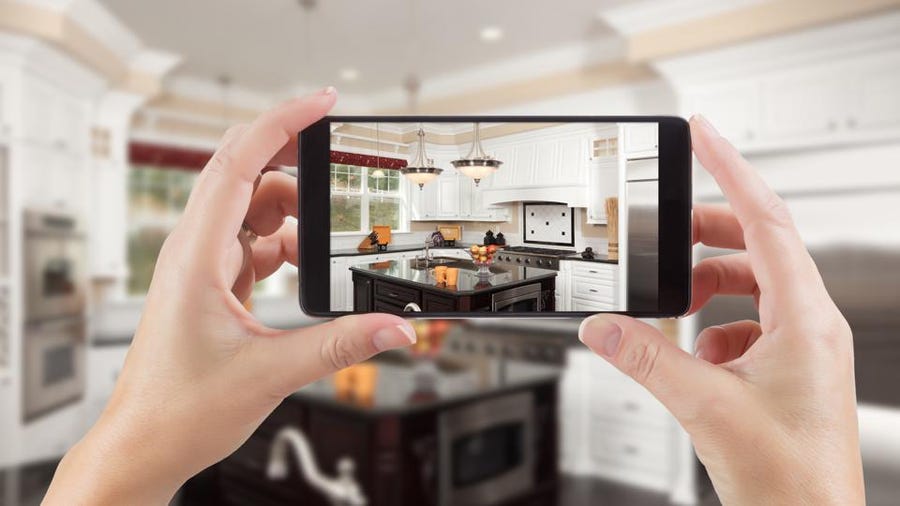 Source
Many people have wondered why house listings don't have any video content on the inside when they look at the listing. When it comes to properties and homes, people prefer to see what they're buying before making a purchase.
Here are 5 reasons why you need to include videos in your real estate marketing materials:
Showcasing the Property: A video provides a more comprehensive and detailed view of the property than a photo or text description. They can help potential buyers better understand the property's layout, size, and features. Thus, they can help them imagine what it would be like to live in the home.
Increased Engagement: A video is a more engaging format than text or images alone. A property listing can capture the attention of potential buyers and keep them interested for longer periods of time.
Better SEO: Search engines favor video content, which can help improve the visibility of real estate listings. This can lead to more traffic to the property and attract more potential buyers.
Competitive Advantage: Video is not yet a standard feature in real estate listings. As a result, adding a video tour can give a property an edge over listings with only photos and text descriptions.
Better Communication: Real estate videos can help realtors and homeowners communicate more effectively with potential buyers. Instead of relying on written or verbal descriptions, videos can tangibly showcase the property, making it easier for potential buyers to understand what it offers.
12 Tips for Maximizing Your Real Estate Listings with Video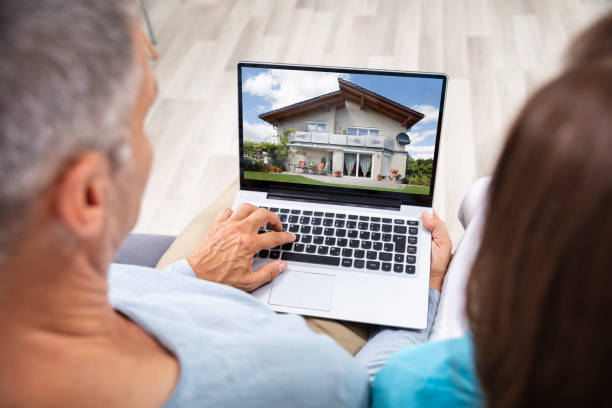 Source
Any real estate listing would be incomplete without a video, but it can significantly help when selling a house. With video, you can showcase a property's unique features and tell potential buyers what they'll get if they purchase the house.
Here are twelve tips for maximizing your real estate listings with video content:
Tip#1: Invest in quality equipment
When it comes to shooting a real estate video, the quality of your equipment can make or break your final product. While you may be tempted to use a smartphone (and many realtors do), they don't offer many advantages over higher-end cameras when it comes to capturing audio and video.
To achieve the results you want without breaking the bank, you may want to invest in equipment that can give you what you want without breaking the bank. This way, if something does not work out as planned, it won't be due to an expensive mistake!
Tip#2: Plan and prepare for the shoot
Doing your homework and planning is the best way to ensure your video is high-quality. Before you even pick up a camera, make sure you know the property inside and out. If you want the viewer to feel fully immersed, you need to know all the space's quirks, which may only be apparent after spending time there.
You also want to make sure you have a strong script. This means more than just writing down what you want your viewers to know about the property. It means having an engaging story arc and ensuring a clear beginning, middle, and end. And don't forget to add some humor—it helps keep viewers engaged throughout the video.
Planning also involves anticipating how weather conditions might impact filming so that unexpected weather events do not occur during production. It is essential to have backup plans ready in case of any weather-related issues.
Tip#3: Showcase your real estate listings' unique features
A well-crafted video can highlight the unique features of your property, whether they are amenities or location. For example, if you're selling a house with a swimming pool or gym, show it off in the video! Or if the property is located near restaurants and shops, make sure to include them in your listing too.
Make sure you highlight anything about the property that makes it stand out from others, such as its history or architecture.
Tip#4: Use music to enhance your listing video
When shooting a video, the music you choose can help set the mood, tell a story, and sell your property. Ensure to add audio to the video to make the scene more immersive.
Here are some tips:
Find royalty-free music that fits your brand and messaging goals. If you're unsure where to start looking for music, ask friends or colleagues if they know any musicians willing to share their work with you for free. You could even trade services in exchange for being featured in one of your videos!
Make sure to sign all licensing agreements before posting anything online. Otherwise, there could be severe legal repercussions if someone finds out about unauthorized use without first obtaining permission from the rights holders. This could result in fines up to six figures, depending on the severity of the violation.
Get creative with your selection of music. Don't use the same song repeatedly; that'll get old fast! Instead, try finding a few tracks with similar moods or energy levels, then mix them throughout your video. For example: start with a slow, mellow tune, then switch to something more upbeat. You can use an audio joiner to seamlessly transition between different songs.
Remember that different kinds of music will appeal more to different people. If you're trying to reach a wider audience, it might be best to stick with songs that are already popular (since there's already a demand for them).
Tip#5: Highlight the neighborhood and local attractions in your real estate video
One of the best ways to showcase the neighborhood is to highlight local attractions. If you have a unique feature in your area, such as an art gallery or local park, show it off!
You can also include information about local restaurants and shops and other note features in the area. For instance, if something unique about your community sets it apart from other places, such as near nature trails, include this information in your video.
To help potential buyers feel like they are already living in the area, discuss events around town and include footage of them as they happen.
Tip#6: Include a call-to-action
Incorporating a call-to-action is necessary when creating a real estate video. Adding links that lead back to your website is good practice as well as asking viewers to "like" your video or share it on social media.
Include contact information in your YouTube description, such as phone numbers and email addresses. This allows viewers to contact you if they have any questions about the property or want more information on buying real estate in general.
Tip#7: Use different camera angles and shots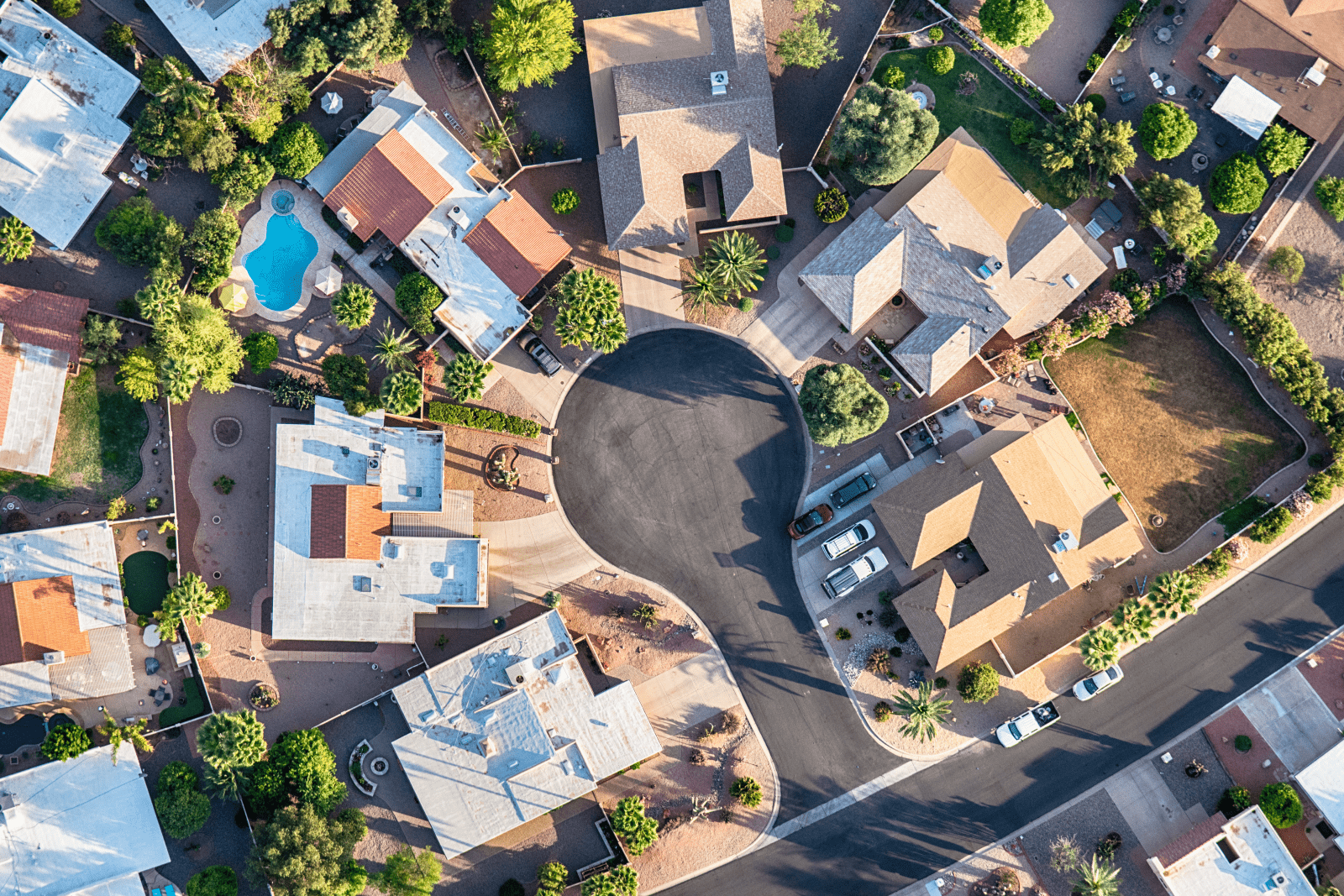 Source
The next step is to use different camera angles and shots. You want to show the property from different perspectives, which will help potential buyers see it as if they were there in person. Use a tripod to take time-lapse videos or long-exposure photos of the property's interior and exterior with different lenses and camera angles. You can also use a drone to get aerial shots of the property, giving potential buyers a better idea of how much space there is and what kind of views it has.
Tip#8: Keep the video concise and engaging
It's essential to keep your video concise and engaging. A video that is too long will lose viewers' attention and make them want to give up before they've even had a chance to see what you have to offer.
To keep your viewers interested, use a voiceover instead of showing yourself speaking in front of the camera. This allows for some variety in how people perceive you as an agent and makes it easier for them to follow along without having their eyes glaze over from boredom (or staring at your face). Include subtitles or captions on the screen so that even if someone has trouble hearing the audio portion of your video, they can still understand what's happening on screen!
Tip#9: Use captions or text overlays
If you're making a video for your real estate listings, use captions or text overlays to make it easier for viewers to read. Captions are useful for people who are deaf or hard of hearing, and text overlays can be used to add more information to the video. For example, if you're showing photos of the kitchen and dining area of your home's interior, try adding captions that describe what each room looks like (such as "stainless steel appliances") or highlight vital points (such as "new countertops").
Tip#10: Promote the video on different platforms
Source
Once you've created your video, you can promote it on different platforms. The key to promoting a video is to make it easy for people to find and watch.
Post it on social media. This can be done through Facebook or Instagram, but we recommend using YouTube because of its vast audience (over 2 billion users!). You can share the link with friends, family members, and colleagues who may be interested in buying or selling real estate.
Post it on your website. If a potential buyer wants more information about a listing that you have listed, they can watch the virtual tour from your website!
Once you've created your video and posted it online, keep track of the traffic that comes from it! You can use a tool like Google Analytics to see which web pages get the most views and conversions. This will help you determine whether creating a real estate video was worth your time.
Tip#11: Consider using virtual reality or 3D tours
You can also use virtual reality (VR) and 3D tours to help sell your real estate listings, especially if the property is unique or has an exciting design element.
You'll need a virtual reality headset and the appropriate apps for both Android and iOS devices. Creating a 3D tour requires a 360-degree camera with at least two lenses—one facing forward and the other facing backward.
You can also use a 360-degree camera with a single lens, but you'll have to stitch the photos together.
Tip#12: Add your personal touch or branding to the video
Real estate branding is a crucial aspect of marketing your business. Showcasing your realtor brand through videos can make your real estate business authentic and recognizable, setting you apart from the competition. You can use your company's logo in the video or add some text with a catchy slogan or phrase representing your services to achieve this.
Besides, featuring footage of yourself or speaking directly to the camera can add a human touch to your video and help build a connection with potential buyers. This can make potential clients more likely to choose you over your competitors.
How to Edit & Optimize Your Real Estate Listing Video?
Once you've created your video, it's time to edit and optimize it. The editing process is highly personal, but online video editors are available to make the task much easier for you. Everyone has their style of editing that works for them. Yet, there are some tips and tricks that can help make your video look more professional:
Remove any excess footage from the beginning and end of your video (unless it helps set up a context). You don't want people watching these clips!
Ensure that all sound levels are consistent throughout the clip. If there is too much background noise or music playing in one section of the clip but not another, it can distract from the message conveyed by the person on camera.
Include captions for any significant visuals to make the video accessible to those who watch it without sound or want to watch it with subtitles while listening to music, for example.
To optimize your real estate listing videos, ensure that potential buyers can find them when searching online. Provide search engines with enough information about the contents of your videos to help them rank higher among similar results when someone searches for a real estate listing like yours.
The most important thing is to make sure your videos are easily searchable. When you upload a video, YouTube will add a bunch of metadata for you: the title, description, tags, and so on. These are all very helpful in finding your video by people searching for similar real estate content online.
Conclusion
Videos have become an essential tool for realtors. This is because real estate videos provide a more immersive experience for buyers. They allow potential buyers to explore a property's features and layout in detail without physically visiting it. In addition, real estate listing videos enable realtors to showcase properties in a unique and creative way, increasing their visibility and allowing them to reach more clients.
To create high-quality videos, you must combine technical skills with creativity and focus on details. The whole process may be challenging, especially if you're new. However, practicing and experimenting is the key to learning what works best for your real estate marketing. When integrated into a cohesive marketing strategy, real estate videos can help achieve your goals.
Video does not have a one-size-fits-all approach. Follow these tips and keep an open mind about what can work for your business. You'll be well on your way to making video part of your real estate listing strategy—and boosting your bottom line in the process.